Tawang is a picturesque town situated in the Indian state of Arunachal Pradesh, nestled in the lap of the Eastern Himalayas, near the Indo-China border. Known for its breathtaking natural beauty, rich cultural heritage, and historic Buddhist monasteries, Tawang is one of the most beautiful and intriguing places to visit in India.
The town is located at an altitude of 3,048 metres (10,000 feet) above sea level and offers stunning views of the surrounding snow-capped mountains, pristine lakes, and verdant valleys.
Tawang is also known for its unique way of life, deeply influenced by Buddhism, and is home to the Monpa tribe, who are known for their traditional crafts and warm hospitality. Whether you are an adventure enthusiast, a history buff, or a nature lover, Tawang has something to offer to everyone, making it a must-visit destination in India.
Here are five interesting facts about Tawang:
1. Tawang is home to one of the largest Buddhist monasteries in India, the Tawang Monastery, which was founded in the 17th century by Mera Lama Lodre Gyatso. The monastery is also known as the 'Gaden Namgey Lhatse', which means 'celestial paradise in a clear night'.
2. The Tawang Monastery houses a 28-foot-tall statue of Lord Buddha, which is the largest of its kind in India. The statue was built by the 13th Dalai Lama in 1937, and is made of gilded bronze.
3. Tawang is also known for its scenic beauty and is a popular destination for tourists, especially during the summer months. The town is surrounded by snow-capped mountains, including the Gorichen Peak, which is the highest peak in Arunachal Pradesh.
4. Tawang has a unique culture and is home to the Monpa tribe, who have their own distinct language, customs, and traditions. The Monpas are known for their colourful festivals, such as the Losar festival, which marks the Tibetan New Year, and the Torgya festival, which is celebrated to ward off evil spirits.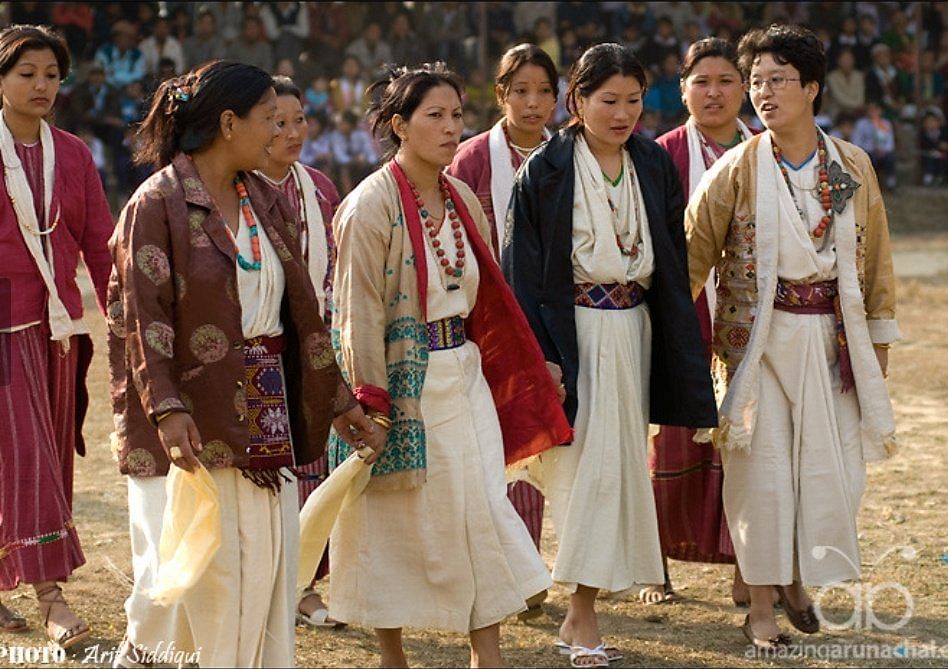 5. Tawang is also a popular destination for adventure enthusiasts, as it offers various adventure activities like trekking, mountaineering, river rafting, and camping. The best time to visit Tawang is from March to October, as the weather during this time is pleasant and conducive for outdoor activities.