Fresh cases of COVID-19 continued the upward surge in Assam on January 6 with the detection of more than 800 cases during the past 24 hours.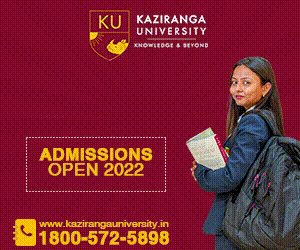 On January 6, Assam reported 844 fresh cases of COVID-19 while the number of active cases in the state went up to 2,689.
The worrying factor was the positivity rate which was recorded as 2.37 per cent. Of the total 35,562 tests done in Assam on January 6, 844 came out positive for the viral infection, the daily bulletin from NHM Assam said.
Kamrup Metro district, which mainly comprises Guwahati city, reported 369 fresh cases of COVID-19 while 57 cases were detected in Jorhat followed by 52 in Kamrup district.
Two persons died because of COVID-19 related complications in Bongaigaon and Dima Hasao taking the total death count in the state to 6,176 since the first wave of the pandemic.
The recent surge in COVID cases in Assam coincides with the growing number of cases due to the Omicron variant of the virus across India.
India on January 6 reported a single-day spike of 90,928 fresh COVID-19 cases and 325 deaths. The daily positivity rate stood at 6.43%. The active caseload in the country reached 2,85,401, while 19,206 recoveries were recorded in the last 24 hours.