The Japanese Encephalitis, which claimed many lives in Assam, has also been reported in the Dimapur district of Nagaland.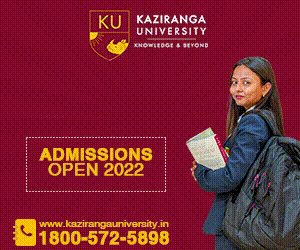 According to official sources there were some 18 cases suspected to be Japanese Encephalitis under Dimapur district and after laboratory test, nine cases were detected as JE Positive and the patients are undergoing treatment in various hospitals of Dimapur town.
The National Vector Borne Disease Control Programme (NVBDCP) of Nagaland is keeping strict vigil on the reported cases so that it cannot be spread further and taking preventive measures. Although there was a report of one death due to Japanese Encephalitis infection in a private nursing home of Dimapur, but could not be officially confirmed with his identity.
Three of the patients, who tested positive, were said to be from towns in Assam neighboring Dimapur. Five were from Dimapur and one from a village in Mokokchung district. The positive cases reported from Dimapur were mostly from the Municipal area.
Sources informed that the district Entomological team has been directed to survey and identify vulnerable places, while adding that a team from NVBDCP of Mokokchung was on the move to Longchemdang village, from where one of the positive cases originated. Sources said that the report of the Entomological teams will be crucial in identifying vulnerable areas to take up control measures including fogging in different parts of Dimapur town.
Number of positive Japanese Encephalitis cases detected and fatalities in Nagaland in 2018 could not be obtained but around 10 cases were said to have been reported in 2017. The Japanese Encephalitis virus is said to attack the central nervous system and there is no known cure, except prevention.
Keeping the surrounding clean, not letting stagnant water to accumulate, using protective nets and repellents are among the preventive steps individuals can adopt.
The NVBDCP, in a public awareness handout about Japanese Encephalitis, said, "Pigs play an important role in Japanese Encephalitis, as Japanese Encephalitis, virus multiplies in pigs without suffering from disease and maintain the virus for a long time." As such, keeping piggeries far from human habitats is said to be crucial and backyard piggery by households, especially in congested urban areas must be discouraged or stopped, unnamed sources were quoted by news agency UNI in its report.