With 26 districts in Assam and several parts of Arunachal Pradesh, Nagaland and Manipur affected by flood; various NGOs, corporate groups, netizens groups and governmental organisations are coming forward to help.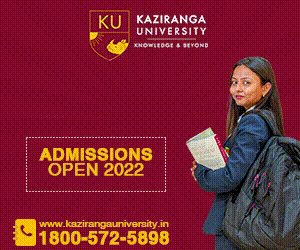 The Assam disaster management authority on Thursday evening reported that 382 relief camps are being opened in the state with around 29,000 living in those camps.
While the national media's apathy towards the grim situation where more than 60 deaths were recorded was bashed by citizens, e-commerce major Amazon came forward to help the victims in a noble manner.
Calling for voluntary help, Amazon India on its popular homepage wrote: Help Assam. Donate For Flood Relief In Northeast.
"Northeast has been hit by devastating floods triggered by incessant rains. Lakhs of people have been affected and are living in relief camps. Amazon is working with implementation partners and state/national disaster coordination committees to support those affected by the flood. We believe that with your support, we can play an important role in mitigating the effects of the disaster and provide immediate relief to victims," a dedicated campaign page noted.
The e-commerce major enlisted three NGOs whom anyone can donate for relief activities. The NGOs included Goonj, Habitat for Humanity India and Oxfam India.
Goonj is focused on reaching essential supplies to the flood-hit people in Northeast as a part of its 'Rahat – Floods' efforts whereas, Habitat for Humanity is working in Northeast and targets to provide 10,000 emergency shelter kits. Oxfam India is working on ground in the flood-hit states of Northeast India and aims to provide critical relief to affected families and communities.
Amazon India enlisted cash donation options of the NGOs and also created a category of items from where one can order and get the items delivered to the NGOs through Amazon. The NGOs will in turn distribute them among the needy.
The News Mill has reached out to Amazon for further comments on the initiative. The story will be updated.