Union home minister Amit Shah is scheduled to visit Meghalaya in March and would meet political leaders and organizations during the visit, chief minister Conrad Sangma said on February 10.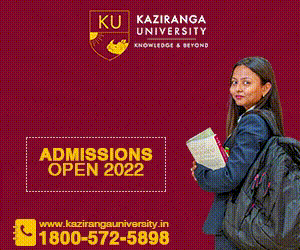 Sangma said the providing the home minister would be in the state capital Shillong primarily to discuss ways to revamp the North Eastern Council (NEC.)
Shah, who is the ex-officio chairperson of the NEC, the regional planning body for the eight Northeast states, was in Shillong in January for the 69th plenary of the NEC.
On February 10, Sangma accompanied by Meghalaya deputy chief minister Prestone Tynsong called on home minister Shah in Delhi and discussed the issue of infiltration into the state among other issues, even as Shah has assured that he would meet with different NGOs during his visit to the state next month.
During the last visit, Amit Shah was unable to give adequate time to cabinet ministers and leaders and different organizations who wanted to meet him and discuss various issues, including the implementation of the Inner Line Permit in the state.
"Discussions on the issues around the Meghalaya Residents' Safety and Security Act (MRSSA) were taken up, to which the home minister suggested that the state government and officials of MHA must further discuss the issues of MRSSA and urged them to find an amicable way forward for the same," the chief minister said in a video message.
"The home minister has said that instead of all the organizations coming to New Delhi. He (Amit Shah) suggested he would give enough time to all organizations that want to meet him in Shillong during his March visit," Sangma informed.
In the meeting, Amit Shah also raised the issue of infiltration, the chief minister informed and added that Shah said that infiltration was an issue of concern not only in Meghalaya but also the Northeast and the whole country.
Sangma informed that the Union home minister has assured that he will do everything possible to ensure that the culture, identity and language of the people of Meghalaya and the Northeast is safeguarded at all cost.
"The home minister also stated that the issues of border fencing need to be resolved and expedited. He (Amit Shah) mentioned that there are some sections in which the construction has not started yet due to local issues and he has urged the state government to hold talks with stakeholders and ensure all the concerns are addressed and start the work at the earliest," the chief minister said.