The Guwahati City FC on Saturday started their first 10-day summer camp in association with Shillong Lajong FC at the Gauhati University playground.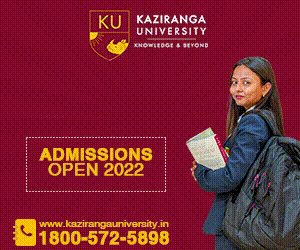 Around 120 participants from different parts of the Northeast and neighbouring Bhutan participated in the first day of camp. Some footballers have come from Chattisgarh as well.
"We had an overwhelming response on day one. We are getting calls that on Sunday we will have at least 20 more players joining us. After that we will close the registration," said Kaustav Chakrabarty, director of Guwahati City FC.
All the BPL and players from orphanage homes have been provided free of cost training and other facilities.
On Saturday, 2007 national games gold medal winning goalkeeper Gobinda Boro formally inaugurated the camp. During his speech, Boro asked the players to be careful during training.
"You must be disciple to be a good player. Besides, you must be very careful so that you don't injure yourself during practice. So, always use the proper gear while practicing," Boro said while addressing the players.
The camp is divided into three categories – under 12, under 16 and under 22 age groups.
The training will be provided by some of the experienced and well rated coaches of Shillong Lajong FC. They include Birendra Thapa who is the senior team manager of Lajong and holds a 'B' license, Bobby Nongbet who is taking care of the Lajong under-15 team and holds an 'A' license and Alison Kharsyntiew who is taking care of the Lajong under-18 team as well as Shillong Premier League team and holds a 'B' license.
Besides, Birendra aka Biru will be the main coach to travel to Guwahati and be present for the entire summer camp. He will be travelling with an assistant for the same, said Shillong Lajong officials.