Arunachal Pradesh is home to many tribes with distinctive customs and traditions. They speak their own dialects while Hindi and Assamese are the languages of communication between them.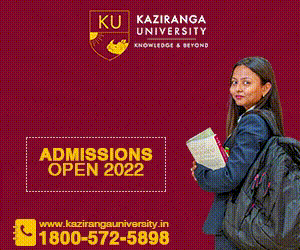 With such varied people staying together, the need for documenting the rich heritage of Arunachal Pradesh is widely felt. With the onslaught of Hindi and English, and K-pop culture, the local dialects are taking a beating.
To help the new generation learn about their state and appreciate each other's culture, Pasighat youth Anto Rukbo has been on a mission to prepare a general knowledge book on Arunachal Pradesh which is authentic and error-free. "Since childhood, I have been frustrated with the mistakes in the general knowledge books on Arunachal Pradesh. I know that books usually contain minor mistakes; but here, I am talking about the mistakes that exist because of carelessness and lack of proper research," said Anto Rukbo in an exclusive chat with The News Mill.
Rukbo has used various innovative techniques like crowdsourcing of information and cross-checking those with the help of Facebook and local contacts to make the book error-free.
Speaking about dying culture, Anto Rukbo feels that if these dialects are not saved, they will die very soon. With globalization, the need for preservation of these languages – which are often spoken by just a few thousand people – has reached alarming level. "In Arunachal, I believe that ours is the last generation that is able to speak their language fluently. There are many reasons for that. The lack of standard grammar books for our languages is one of the reasons. In languages such as English or Hindi, when there is a conflict in the meaning of a word or context, one can refer to standard grammar books. That's not the case with our languages. Another reason is the lack of script. Most Arunachal tribes don't have their own script. A language with a script is a society that will thrive. Because we don't have a script, our ancestors did not write books. If our ancestors had written books in our script, then it would have played a role in preserving our languages. The fact that there are many tribes in our state also plays a role in the death of our languages. Because there are many tribes, we usually use Hindi to communicate with others in group or social gatherings as a common language. There are other reasons too, but it would take much time to discuss them," he added.
The young writer said that the present generation, hence, share a bigger responsibility to pass on the culture to the generation ahead. "We have a great responsibility on our shoulders to preserve our culture and pass them on to the younger generation. Otherwise, we would lose our culture in this age of modernity. And it is said that loss of culture is loss of identity," he said. "We can do many things to preserve our culture. Proper documentation of our festivals, rituals, folk songs and dances, attires, and folk tales is a must. Institutes providing training for weaving traditional attires should be opened. School curriculum should contain topics on tribes – folk tales, history, etc. In this age of modernity, we should celebrate our festivals in the traditional way instead of organising lotteries and housie," he added.
Then, why books on the state are full of 'glaring mistakes'? Why basic information like name of places, and of tribes, are misspelt in those books? Why various derogatory and outdated words like Dafla, Sulung, Abor, Hillsmiri, Galong, etc find their place in those books?
"There are many reasons. One is publishers being from out of the state. They have to rely on the internet or someone from the state for information, which may often result in wrong information. Secondly, many books are not updated. For example, the town Aalo is the new name of Along and the present name of Chowkam is Chongkam, but many GK books still use the old names," he said adding that copy-pasting information from the internet, specially Wikipedia, without proper research leads to many glaring mistakes.
Rukbo feels that by doing a lot of crosschecks – be it sourcing information from Facebook or consulting official documents and local contacts – the outcome has been worth the time invested in making his book error-free.
The book, titled Arunachal Pradesh General Knowledge, which now is available as Kindle eBook on Amazon, contains 13 chapters and is expected to be released in a paperback format in the later part of the year. And believe us, Rukbo has been crowdsourcing pictures with traditional attires of Arunachal for the cover of the book!