Assam is among the worst performing states in India in terms of 'ease of doing business', stated NITI Aayog CEO Amitabh Kant on Monday.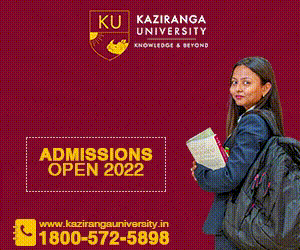 Kant presented the rankings based on key development and social indicators across states and union territories during a national conference of chief secretaries.
He said that along with Assam, Tamil Nadu and Kerala fare worst in the list.
Andhra Pradesh, Telangana and Gujarat are the three best-performing states in 'ease of doing business', he said.
Based on availability of electricity in rural households, the NITI Aayog CEO said, the best-performing states are Andhra Pradesh, Goa, Kerala, Punjab and Tamil Nadu, which have achieved 100 per cent penetration.
"The bottom three are Bihar with 46 per cent, Nagaland with 45 per cent and Jharkhand with 40 per cent," he said.
In nutrition, Kerala, Goa and Tripura are the best-performing states while Meghalaya, Jharkhand and Bihar are the worst, Kant said.
Tamil Nadu, Mizoram and Kerala come out on top in terms of reading comprehension while Uttarakhand, Chattisgarh and Bihar are at the bottom.
"My intention was to tell all the states where they stand in comparison to each other in the fields of electricity, connectivity, infrastructure, health, education and so on, so they could improve," he said.
Assam passed the Ease Of Doing Business Act in 2016. The act aims to create a platform for providing support towards the prospective and existing business community in the state. Under this act, the government launched single-window internet-based services to help businesses in the state. Although the website https://easeofdoingbusinessinassam.in/ aims to serve the purpose, the ground realities cited by the Niti Aayog report must be an eye-opener.
The Assam government has also started deliberations to formulate a start-up policy for the state. In this regard, the Assam industries and commerce department held a consultative meeting with various stakeholders on the upcoming policy recently.