Assam ecologist Bibhuti Lahkar has become the first Asian to be awarded the IUCN's prestigious 'Heritage Heroes Award, 2016'.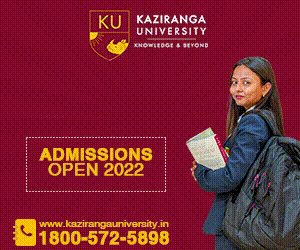 Lahkar received the award in the World Conservation Congress of IUCN in Honolulu, Hawaii, USA on Sunday. Lahkar has been working tirelessly to save the grasslands, flora and fauna of Manas National Park and community development on the fringe areas of the protected area for close to 18 years.
The IUCN is the global authority on the conservation status of natural heritages and provides measures to safeguard it.
On receiving the award he thanked everyone who helped him along the way and felt humbled and honoured by the recognition for his work.
"Today I am very much delighted and honour to get this award. I have dedicated this award to Manas World Heritage Sites and local communities living around Manas" Lahkar said.
In the two decades of his association with Manas as a biodiversity conservation specialist, Lahkar has worked hard to improve the park's fortunes. His journey as a conservationist began as a volunteer for the NGO Araanyak in 1993.
Now he is working as Programme Secretary of Aaranyak. Around the same time, in 1992, Manas was put on UNESCO World Heritage Sites' endangered list, following large-scale destruction of habitats, wildlife and park infrastructure during the turbulent days of militancy in the late 1980s.
Along with his team, Lahkar trained ex-poachers, hunters and members of local grassroots NGOs (almost 600 in number). These poachers-turned-conservationists are now helping the forest department in patrolling and protecting the Manas National Park.
Lahkar was also instrumental in connecting Manas Wildlife Sanctuary with the Royal Manas National Park in Bhutan. As a result, a system of transboundary wildlife monitoring now supports management in the entire Manas natural area that spreads across India and Bhutan. He also conducted the first GIS surveys of the park, with his research findings and recommendations becoming a critical component in the Manas Tiger Conservation Plan.
Aaranyak take this opportunity to offer its sincere sense of gratitude to people who voted Dr. Bibhuti Lahkar that enabled him to emerge as IUCN Heritage Hero Award for 2016, a rear feat achieved by an Assamese in International arena.