Assam government is contemplating of changing the academic year of the state boards from January-December to April-March every year, and extending the current academic year to March 31, 2021, which will compensate the loss of academic days due to the prevailing lockdown situation.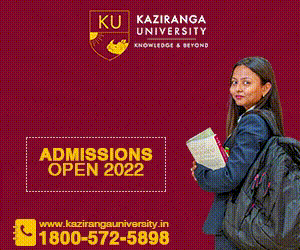 Moreover, the change will also be in conformity with the academic year of CBSE and most of the other states.
The measure was suggested by the task force constituted by the state government, an official statement said on May 14.
In order to arrive at a conclusion on the above, views of all stakeholders have been sought by the government and urged them to submit their opinion on the official website of Board of Secondary Education, Assam, https://ebaonline.org in the link 'suggestion on revision of academic year'.
As announced by state education minister Himanta Biswa Sarma earlier, the summer vacation of all educational institution up to university level has been declared from May 1-31 instead of July 1-31.
The government has urged teachers' community to encourage and motivate the students for optimum utilisation of the e-initiatives like Diksha App, Biswa Bidya Assam YouTube channel and classes broadcast through Doordarshan and All India Radio.
The Education department is also organising various competition among students (essay, poem writing, short notes) under 'Samgra Siksha Abhiyan'.
The results of matriculation and higher secondary will be declared on time and digital mark sheets will be provided.
Admission procedure is to be done in online method as far as possible and in case of offline cases, all protocol like physical distancing shall be strictly followed.
In regard to research studies of students in need of existing facility in university or colleges, the government has allowed such students to attend required institution from June 1 onwards after observing all safety measures.
The universities have been requested to adopt alternative and simplified mode of semesters as suggested by the UGC.