The death toll in Assam's ravaging floods touched 65 on Monday as chief minister Sarbananda Sonowal told deputy commissioners to ensure that every affected family was provided relief material without delay.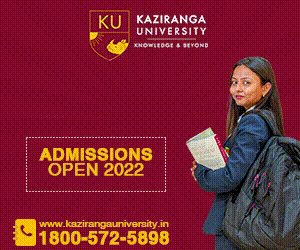 "Those who are not in relief camps but affected by floods must also be provided relief," Sonowal said while reviewing the situation at the Assam Secretariat.
He directed officials to take steps to repair and rebuild the houses damaged by floods and repair the embankment breached by floods.
According to the Assam State Disaster Management Authority (ASDMA), a total of 764,000 people had been hit by floods in 17 districts as of Monday. The death toll stood at 65.
"The roads and bridges damaged by floods must also be repaired with the help of PWD so that communication infrastructure can be restored at an early date," the chief minister said.
"Farmers in the flood affected areas should be provided quality seeds for cultivation in coordination with the district agriculture officers," he said.
He directed the five districts covered by the Kaziranga National Park – Nagaon, Karbi Anglong, Golaghat, Biswanath and Sonitpur – to take stringent steps to safeguard wild animals affected by floods with help from police and the forest department.
Saying that the state government has already released sufficient amounts of fund to the districts, Sonowal stated if any negligence regarding the relief distribution is detected, the government would take strict actions against the erring officials.