A rude shock awaited Assam girl Srijani Bhaswa Mahanta when she visited Batadrava Than at Bordowa in Nagaon, Assam.  The management at Batadrava Than, the birth place of Srimanta Sankaradeva, didn't allow the popular Xattriya dancer as she was not "dressed properly".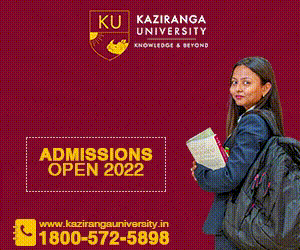 In a detailed Facebook post, Srijani Bhaswa Mahanta, slammed the Than management for their behaviour. She wrote, "When I confronted… one of the caretakers said something that completely shocked me. School children in Assam are taken on excursions to places of historical importance under a programme called Gyan Yatra. Fearing that 'Miya kids' might enter the sanctum sanctorum, the management committee had imposed a dress code two years back that would only allow men wearing dhoti-kurta and women wearing mekhela-chadar to pray there…"
The management at Batadrava Than decided to stop Srijani Bhaswa Mahanta, whose father Bhaskar Jyoti Mahanta is an IPS officer, from entering the namghar as she was not wearing a mekhela-chadar.
"They then asked me to pray from a distance, which I refused and went straight to the committee office to question them on their disrespectful decision. They denied the caretaker's words outright and said it was for the preservation of Assamese culture and identity and that they were perturbed by the fact that couples thronged the Than premises, transforming it into a dating spot of sorts. One of them even said that as an exception, they 'allowed' the Bodos, Mishings, Karbis and other tribal people to wear their own attires," she added in her Facebook post which drew multiple shares and responses.
A noted Xattriya dancer herself, Srijani Bhaswa Mahanta wrote about Sankaradeva's philosophy of simplicity and liberalism in religious practice while ending her strongly worded note with: "An individual's relationship with her God is very personal; he (Sankaradeva) rejected the role of a facilitator/mediator. Today, self-appointed guardians of morality and tradition have corrupted that egalitarian vision."
Along with her note, Srijani Bhaswa Mahanta shared a photo of herself at the Batadrava Than where she was seen wearing a salwar along with an Assamese gamusa.