Assam government on October 7 decided to stop allowing private agencies to conduct government recruitment examinations in the state.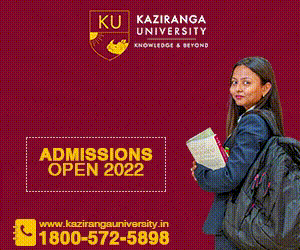 The decision was taken by the state cabinet due to the public pressure because of the Assam Police sub-inspector recruitment examination scam. The examination was postponed after question papers were leaked online.
The state cabinet decided that departments themselves will hold the examinations or conduct recruitment through state or central universities.
In other decisions taken by the cabinet, it was decided to increase number of members of development councils from maximum 25 to 45.
A regulation restricting number of women members in the Assam Public Service Commission was removed by the cabinet.
Two new ranges and 4 beat offices under the Forest department in Majuli district were also approved.
The Assam Hydrocarbon and Energy Company, a state PSU, has been given the nod to acquire 10 per cent participating interests in exploration cum production of an Oil Block at Namrup, allotted to OIL India Limited for around Rs 30 crore.
Approval for 30 Bigha government land for setting up a regional centre of National Fisheries Development Board at Amingaon was given.
Remuneration of Gaon Burhas (village headmen) has been increased from Rs 6,500 to Rs 9,000 with effect from April 1. Vistarita Kanaklata Mahila Sabalikaran Yojana Rs 50,000 capital subsidy to eligible SHGs was also approved by the cabinet.
Moreover, students of Barak Valley who have not studied Assamese, Bengali or Bodo need not appear in qualifying languages in APSC Combined Civil Services Examination, as per a decision of the cabinet.
The advocate general has been granted Cabinet rank as per another decision.