The Assam government on July 5 has revised the norms of lockdown relaxations for Kamrup Metro district.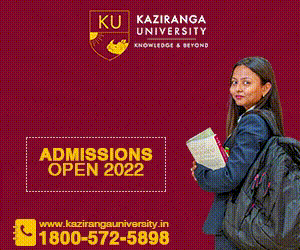 Chief Secretary Kumar Sanjay Krishna said that all the standalone grocery shops will be allowed to operate between 11 am to 4 pm from July 6 to July 10 across the Kamrup metropolitan area.
Earlier, the government had decided to allow 20 per cent of the shops to open only on July 6 and July 8.
"Shopkeepers and customers shall have to wear masks, hand gloves and maintain social distancing. Responsibility of maintenance of social distancing will be on the shop owner and failure to do so will be viewed very seriously and may entail summary closure of defaulting shops," the order further said.
The 14-day lockdown was imposed in the Kamrup Metro district from June 29 following the spike in COVID-19 positive cases.
The shop keepers have also been asked to maintain a price line and prevention of artificial shortage will be the responsibility of shopkeepers and food, civil supplies and consumer affairs department.
Wholesalers of grocery items are allowed to replenish stocks of retailers on July 5 and July 7 between 12 noon and 6 pm.
Apart from that the house-to-house sale of fruits and vegetables will also be allowed between 8 am and 2 pm on July 6 and July 8.
The other norms remained the same. Activities relating to wholesale distribution of medicines and medical equipment will be allowed. The veterinary clinics and veterinary medicine shops are also allowed to operate on all days between 10 am and 4 pm. Feed shops are allowed to operate on July 6 and July 8.
However, no roadside vending of any fruit, vegetable and fish among others will be allowed.