Assam government on March 20 said that it will transfer USD 2000 (roughly Rs 1.5 lakh) to people from the state who travelled outside India in the last 30 days for any work and could not return due to non-availability of flights.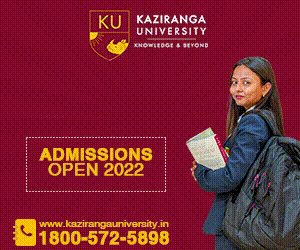 Addressing at a press conference on March 20, Assam finance minister Himanta Biswa Sarma said that the government was informed that many people from the state went abroad for various work in the last 30 days and they could not return due to non-availability of flights. "We have decided to transfer USD 2000 to such people who need our help. They can reach us through an email ID which we will notify soon. It should be noted that this facility is not for people who are abroad on a permanent basis," the finance minister said.
The Indian government has imposed a blanket ban on all commercial international airlines for a week from March 22.
Moreover the minister added that the government is monitoring the crowded areas in the state, especially in Guwahati, and may have to announce lock-down if they are not decongested in the next 48 hours. "We need to ensure social distancing. This is very important," Sarma said. He added that all business establishments should install soap and water facilities for hand wash or at least provide hand sanitizers.
"Busses and private carriers should ensure that no passenger is travelling while standing," the minister added.
Sarma added that in Assam, 1003 people are advised quarantine while 41 are in isolation units at present. The minister added that 168 people have already completed mandatory quarantine in the state and no positive cases are reported yet.
He added that the next 14 days are very crucial for the region as many students studying in various cities across India returned to their hometowns due to closure of schools and colleges.