Assam and Meghalaya on January 3 exchanged reports on border conflicts submitted by their respective regional committees even as Meghalaya chief minister Conrad K Sangma has expressed confidence that the two states will be able to find a solution in the first phase of the six areas of difference shared between them.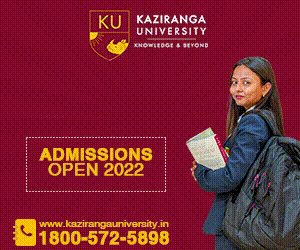 Addressing media persons, Sangma informed that a detailed meeting was held with deputy chief minister of Meghalaya Prestone Tynsong and Assam minister Pijush Hazarika.
"We had a detailed discussion and presentation and exchange of the reports that were made by both the regional committees. We have gone through it (the reports). Again, detailed discussion was also held and I must say it was a very positive discussion," he said.
Refusing to share more details on the reports, Sangma however said: "Because we will be meeting at the chief ministerial level again and that is when we will be coming up with the final outcome and final decision which I hope will be within the next few weeks, we will be able to meet and finalize on the reports and take a final decision at least for the first phase."
He further informed that the regional committees of the Kamrup district and West Khasi Hills will again be meeting in Guwahati on January 4.
On directions HCM Dr @himantabiswa Sir, held an important discussion with Meghalaya Dy CM Sri Prestone Tynsong and officials of both states in presence of HCM Megh @ConradSangma on long-standing border issues. We shall resolve the issues soon. @CMOfficeAssam pic.twitter.com/L3zLoFPhKa

— Pijush Hazarika (@Pijush_hazarika) January 3, 2022
PHE minister Renikton Tongkhar will be visiting Guwahati to meet with his counterpart Atul Bora and they will be taking the discussion forward for that sector also.
"We are hopeful that things will be moving in a positive direction," the chief minister said.
On the submission of the report by the regional committee for East Jaintia Hills, the chief minister said that they are yet to submit the report to him citing the gap because of the festive week.
"But we should be getting the report very soon but unofficially without the report being submitted also, we have discussed most of the areas and the details in the report have been shared with us and informed to us both by Assam and Meghalaya committees, so we already know what is there in the report but the physical copy of the report has not been given to us yet," he said.
Chief minister Sangma further maintained that both the state governments are committed to finding an amicable solution to end the long-pending boundary dispute between the two states.
He however said that one cannot give a date as to when it can be resolved.
"What is most important to note is that maybe this is the first time that so much of work and exercise have gone into an issue like this. As I said the ministers and regional committees have visited each and every village themselves, spoken to the people, spent hours and hours travelling, this has never happened before. What I am trying to say is that we are very committed to finding a solution to this. Both the governments are very committed to it. Putting a timeframe to it is something that obviously it pushes us to ensure that we don't take it easy," he said.
Earlier, the Meghalaya deputy chief minister had informed that the two states will try to resolve the first phase of six areas of difference within January 15.