Member of Parliament from Assam, Abdul Khaleque has urged Union home minister Amit Shah to issue migrant certificates to the people dwelling in the sandbars, locally known as chars, across the state so that they are not harassed questioning their nationality.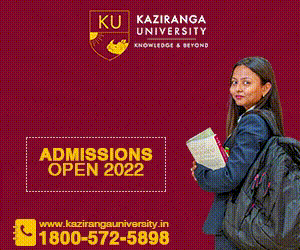 In a letter to Shah, Khaleque said that lakhs of people who reside in the chars are forced to relocate themselves after a certain period of time due to flood and erosion.
"Whenever erosion-affected people are asked to prove their citizenship before the Foreigners Tribunal, they submit various documents including voters list and land documents from earlier places of residence. Very often Foreigners Tribunal disbelieve these documents, strip their citizenship and declare them as 'foreigners' erroneously stating that they have picked documents of similar names from different villages. Many of these people land up in detention centres. This arbitrary deprivation of nationality is against the principle of fair trial laid down by the Supreme Court of India in various judgments and several international treaties and instruments that Indian is party to," the Barpeta MP said in his letter.
"Therefore, I would request you to address this arbitrary deprivation of nationality and growing statelessness and allow local authorities of the erosion affected area to issue a certificate of migration to these people so that they are nor harassed as illegal migrants," Khaleque added.
Mentioning more about the erosion issue, quoting the government figures, Khaleque said that according to the Land Policy 2019, published by Assam government, an area of about 7,000 sq km of land of the state has been eroded by different rivers since 1950.
My letter to Union @HMOIndia Shri @AmitShah ji demanding issuance of migrant certificate to river erosion affected people. pic.twitter.com/Luzb1aSHT1

— Abdul Khaleque (@MPAbdulKhaleque) October 5, 2020
"The average annual rate of erosion is 8,000 hectares. There are around 2,000 large and small river islands (char) across the state, where lakhs of people reside. These rivers islands are temporary and get eroded every 10 to 15 years and in some cases even in a lesser time," he said.
Following the erosions, large numbers of people get uprooted and displaced from their homes every year.
"These people migrate to different places of Assam to build their new home and livelihood. Very often these people are accused of being 'illegal migrants' despite the facts that they are residents of Assam for several generations," the senior Congressman said.