The Assam government announced of restricting the number of visitors to the state secretariat, while also stopping use of biometric attendance system as preventive measure against spread of Corona virus (COVID 19).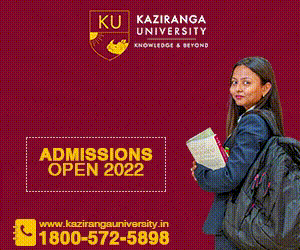 "As a preventive measure to arrest the spread of Corona Virus (CoVID-19) as reported in the country, it is decided that mass gathering and movement of daily visitors coming from various places be restricted to a minimum level in the Janata Bhawan Complex till the spread of disease is contained," an official statement said on March 16.
Order has been issued with immediate effect to restrict the entry of daily visitors to 100 persons per day till March 31, 2020.
Also all passes including vehicle entry passes issued by different departments has been stopped with immediate effect till March 31.
Only in urgent cases, the Secretariat Administration Department will issue passes on receipt of request from other Departments in advance (preferably at least one day ahead) till March 31, the statement added.
Through a separate order by the state government, all offices in the State/Institutions (both public/private)/ PSUs/Commercial Organizations have been directed to stop use of such Biometric Attendance System where physical contact is required with the system to record attendance.
However, any other biometric attendance system where physical contact is not required (like face recognition among others) shall continue to be used as earlier.
During this period, the attendance may be marked manually in the office registers and maintained by Head of Office appropriately, the order said, adding that it will remain in force till March 31.
Earlier on March 15, all educational institutions, swimming pools, cinema halls and gyms have been declared closed till March 29 to prevent any outbreak of Corona virus.
There has been no confirmed case of the infection in the state so far.