Assam will get the sixth national park — Raimona National Park in Kokrajhar. The map of the upcoming national park was unveiled by state forest and environment minister Parimal Suklabaidya on November 28.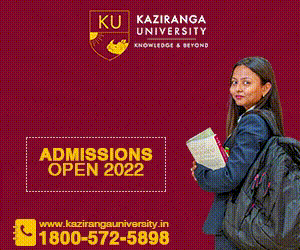 The approval process of the park has already been initiated by the government.
The proposal has been submitted to Assam governor of Assam for upgrading an area of 422 sq km of notified Ripu Reserved Forest under Manas National Park and Tiger Reserve as the proposed Raimona National Park.
"Another success feather is adding to the biodiversity cap of Assam soon as we have initiated the process for approving the proposal for the 6th National Park of Assam the 'Raimona National Park'. Today unveiled the map of this upcoming park at Mathanguri, Manas National Park," tweeted Suklabaidya.
The existing five national parks are Kaziranga National Park, Manas National Park, Nameri National Park, Dibru-Saikhowa National Park and Orang National Park.
The boundary of the proposed national park forms with the Sonkosh River on the west along the inter-state boundary of West Bengal and Assam and Saralbhanga river on the east and runs northwards till it touches the Indo-Bhutan international boundary on the north. The southern boundary runs eastwards up to Pekua river where it runs at 90 degrees southwards and then runs eastwards straight up till it meets the left bank of Saralbhanga river.