Guwahati-based Dr B Borooah Cancer Institute (BBCI) in association with Innoplexus Consulting Services, a Germany based consultation services company, recently concluded a pilot project for early detection of breast cancers in four districts of Assam.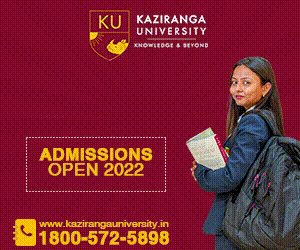 The project was undertaken in Morigaon, Nalbari, Barpeta and Goalpara districts which received active support from the Directorate of Health Services, Assam.
The aim of the project was to design and implement a breast cancer access-to-health program in rural regions of the state. The first phase of the project was launched in July. The second and third phases of the project were on training of healthcare professionals and health workers respectively.
As per the recent report of National Cancer Registry Programme of India, each year the number of new breast cancer cases in Assam ranges from 12 per one lakh women in Cachar district to as high as around 28 per one lakh women in the Kamrup-urban region. In the fourth and last phase of the project, multiple screening camps were held across these four districts.
A total of 1,715 women were screened by doctors from BBCI in the screening camps. Mammography was done in 437 high risk women and breast lumps were identified in 53 of them. Dr Amal Chandra Kataki, director at BBCI, has stated that community-based cancer control program is important for improving the outcomes and reducing the burden of cancer in the state.
In Assam, the incidence rates of breast cancers are rising. These can be attributed to changing lifestyle and dietary habits among the women folk in both rural and urban areas, more so in the urban areas of the state. Some of the risk factors for the development of breast cancers are obesity, late marriage and childbirth, use of oral contraceptive pills and no breast feeding.
Around 5-10% of breast cancer is due to hereditary factors. Early diagnosis of breast cancer is crucial for improving the survival of these patients, and it has been seen in the developed countries that more than 80% of breast cancer patients survive if they were diagnosed in stage I.
According to the American Cancer Society recommendation, woman should undergo breast mammography examination, which is a special type of an X-ray at least once in a year after attaining 40 years of age.