With a vision to promote business in biotechnology and allied areas through entrepreneurship development, chief minister Sarbananda Sonowal laid the foundation stone of the Technology Incubation Centre of Guwahati Biotech Park at Amingaon in Guwahati on Tuesday.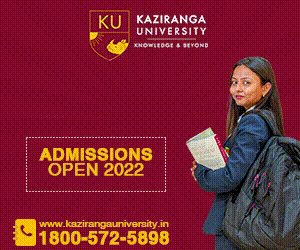 The new initiative would facilitate faster penetration of biotech industry and to accelerate the research and development activities in biotechnology and related fields with effective utilization of the rich natural resources of this region and to educate and utilize local human resources.
"We have inherent skills in organic farming. Assam and northeast are rich in natural resources and its biodiversity holds potential to capture the markets of entire south east Asia through concentration in the organic sector. Biotechnological interventions can immensely help us in becoming an organic hub," Sonowal said.
Stating that the traditional cultivation skills and farm processing techniques of the region are required to be modernized to increase productivity and income generation, Sonowal observed that a judicious mix of biotechnological know-how and conventional farming would immensely gear up the agro-based industry in the state.
Further to create a scientific ecosystem in the region, the CM urged the students and the youth to build scientific mentality and take benefit of science and technological initiatives of the government towards the skill development as well as entrepreneurship development utilizing the facilities of Guwahati Biotech Park and the rich bio-resources of the region.
Science and Technology minister Keshav Mahanta said that already an area measuring 64 bighas of land has been earmarked for setting up permanent campus of Guwahati Biotech Park at Amingaon, which will be a unique centre in the entire north east. An amount of Rs 35 crore has been sanctioned for the construction of Technology Incubation Centre and work for the same is expected to complete in 2019.
The Guwahati Biotech park would support from incubation to business and will develop exclusive Business and Industrial Zones and added that this will benefit college as well as university students for research along with business.