The Brahmaputra riverfront from Rajbhawan to Kamakhya will don a new look soon with the Guwahati Smart City Development Agency Limited (GSCDAL) mooting a major beautification initiative along the river in the city.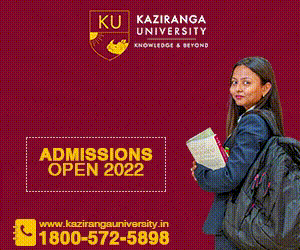 This is the first of its kind initiative to develop 5.2 km stretch of the Brahmaputra river covering 72.45 bigha land in Guwahati from Rajbhawan to Kamakhya in a comprehensive and sustainable manner.
"The Brahmaputra riverfront in Guwahati holds tremendous potential to boost tourism in the state. The beautification project should be aesthetically appealing and reflect the cultural heritage of Assam in its work", chief minister Sarbananda Sonowal said after viewing a presentation by GSCDAL on Friday.
The proposed project is designed by Tata Consultancy Services in partnership with a Netherland based firm after thorough hydrological study of the river.
The CM said that the project should be implemented in such a manner that the tourists feel the smartness of the city while having a peek at the rich tradition and culture of the state.
Once implemented, the riverfront will have an esplanade for people to walk for recreational purpose with sitting provision, night illumination, and facility for cycling, leisurely sightseeing and high-thrill rides by speedboats and jetties for sea planes to take off.
Sonowal also asked the agency to incorporate provisions for prayer and festival plaza, perennial water channel along the bank and jetties for sea planes to take off in the project.
The CM further stressed that the beautification work should not disturb the normal course of the river.
Kamrup metro deputy commissioner M Angamuthu who is the managing director of GSCDAL said that the project is divided into five parts with components for landscape development and river bank protection.
"The implementation of the project will not harm the interests of the vendors of Kacharighat and Ujan Bazar fish market as both the markets would be retained to reflect the traditional lifestyle," said Angamuthu.