Even as people of Assam are struggling to get back to a normal life after the devastating flood that killed more than 84 people, American designer Kristine Gottilla is busy gathering funds to help the victims.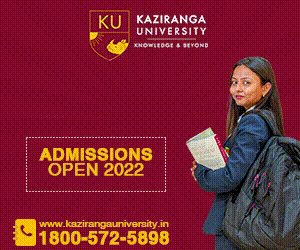 The Brooklyn-based designer has started an online campaign to collect 4,000 USD for the flood victims in Assam.
"The response to this campaign has been positive and we will continue to raise money this way," Kristine told The News Mill.
Kristine's Spencer Devine's runs a special collection series called Assam Capsule Project, made by the artisans in rural Assam, especially from Bokakhat.
She said that with additional reaching out plus 15 percent of sales through August from spencerdevine.com will also be donated to the people affected by the flooding in the state.
"When I learnt that a portion of Spencer Devine's artisan partners, their families and communities were suffering from this natural disaster, it wasn't an option to do nothing with that information. I have been invited into their homes countless times, given tea and treated only with pure kindness. I felt confident that those who have been following along with the progress of the Assam Capsule Project would want to contribute to helping these women and their communities recover," she added.
So far she has been able to gather 1535 USD though gofundme.com. This year at least 84 people have died in flood. More than 2 lakh hectors of agriculture land have been damaged by the flood water in 29 districts.
Kristine first visited North East Social Trust (NEST), a NGO for the first time in 2012 as a volunteer. After keeping in touch with its chairman and founder trustee Tasaduk Ariful Hussain she came back to Assam in 2014 to develop the first collaborative collection for Spencer Devine with local artisans through NEST.
"I have returned every year since to develop new projects with this community of talented, dedicated women. In 2015, Spencer Devine donated sewing machines to a group of women who now stitch products for the Assam Capsule Collection. The Assam Capsule Project was designed to give this group of artisans the opportunity to gain work experience and earn money as they grow their own businesses," added Kristin.
Several Bollywood celebrities including Amir Khan has donated for Assam flood. Several others including actors from South India have inspired hundreds of their fans to contribute for Assam flood.