Non-governmental organisation Dhriiti, in partnership with Deutsche Gesellschaft für Internationale Zusammenarbeit GIZ launched 'Seeding Grampreneurs', a grassroots movement to create village and township enterprises in India, especially targeting east and Northeast India.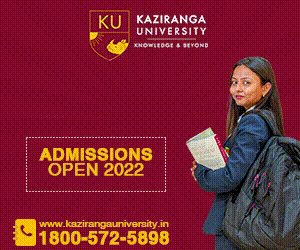 The agencies were acting on behalf of Germany's Ministry for Economic Cooperation and Development, and the Ministry of Skill Development and Entrepreneurship, Government of India.
Under the programme, 'Seeders Fellowship 2020' was a pilot project aimed to address the challenges of migration and unemployment in rural India. The objective of the fellowship was to select and work with rural professionals and fellows who would mobilize, train and assist self-help groups (SHGs) in their region.
"Through this fellowship, 318 women and 160 SHGs were trained and empowered by 10 energetic seeder fellows across 10 blocks in the five states of Assam, Jharkhand, Manipur, Nagaland and Odisha in just three months. This is a phenomenal model of speed, agility and effective outreach for the transformation of our rural entrepreneurs," said Anirban Gupta, co-founder & strategic advisor at Dhriiti – The Courage Within.
Pooja Kotoky, Seeder Fellow from Assam said: "We have to see them beyond the scope of a project. Unless we give them the means of sustainability & empowerment, how can we bring change? We have to make rural India accountable and responsible for their own development.  We have to enable them to take development in their own hands."
Pamchingla, a Seeder Fellow from Ukhrul, Manipur said: "There was always a clear focus on programme objectives and what the Seeders should do. It is a result-oriented programme and there was change happening on the ground at each step."
On the other hand, Sumit Kar, an engineer-turned developmental professional and a Seeder Fellow from Odisha, said: "One of the first things that delighted me about the fellowship, was the focus on Northeast and Eastern India. I have been interested in entrepreneurship development and have been following Dhriiti's work with GIZ's Project Her&Now."
This fellowship created a domino effect where district and state government officials engaged with the seeders and SHGs. For example, the government officials in Odisha connected their tourism industry opportunities with the SHGs. A total of Rs. 15,78,532 worth of machines, equipment and resources was provided to the SHGs. As many as 80 SHGs prepared their business plan. Till now, 64 SHGs applied for their PAN cards while 45 SHGs got registered under MSME.
"We are pleased with how the initiative has shaped up. The year we have just had demanded urgent responses and it is rewarding to see that we have created a template for village entrepreneurship, that has potential for scale", said Ullas Marar, project head at Project Her&Now, GIZ.