With Purabi Konwar all set to join as deputy commissioner in Nalbari district of Assam, most of the heads of the departments in the district are now women, thus making it a model district for women empowerment.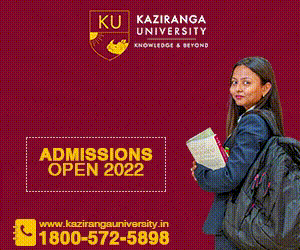 Almost all the top government posts in the district are now occupied by meritorious women – from the deputy commissioner, superintendent of police to sub-divisional officials.
Assam Civil Service (ACS) officer Purabi Konwar, who is joining as the first female DC of the district, was working as CEO, Zila Parishad at Dhubri.
The district already has a woman IPS officer Amanjeet Kaur who is serving as Superintendent of Police. Prior to it, Kaur was posted as DCP (traffic) in the Commissionerate of Police at Guwahati.
Assamese daily Amar Asom reported that out of seven revenue circles, four are being headed by women officers. Apart from that, senior ACS officer Krishna Baruah has been serving as the CEO of Zila Parishad.
Yet another promising police officer, Jupi Bordoloi has been posted as Deputy Superintendent of Police.
And the list doesn't end here.
Other female officers who are working in the district includes District School Inspector Jyotsnarani Barman, District Social Welfare Officer Padmeswari Saikia, District Public Relation Officer Binurani Rajbonshi, District Labour Officer Kabita Barman, District Tax Officer Jumi Gogoi, District Food Inspector Nabanita Haloi, District Child Protection Officer Dipti Phukan, Finance and Accounting Officer Daisy Nath, Sub Registrar of Revenue Madhabi Kalita, District Project Manager of National Health Misson Minakshi Borpujari, Geologist of Krishi Vigyan Kendra (KVK) Nalbari Manashi Chakrabarty and Nalbari Sub Divisional Agriculture Officer Lakhi Dutta among others.
In addition to that, a good number of women officers are working at the social welfare, circle office and judiciary.
"This is really something we are proud of. I hope Nalbari as a district can set an example in the entire country how a bunch of women officers are running the administration with equal élan like their male counterparts. We as a citizen, will provide all kinds of necessary support to the administration," Devaprakash Bhagawati, a local social activist, said.