Arunachal Pradesh Chief Minister Pema Khandu hoisted the Tricolour at the Indira Gandhi Park in Itanagar on India's 74th Independence Day.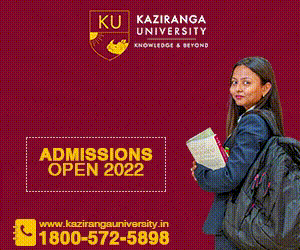 Speaking on the occasion, Khandu called upon the people of the state to follow the COVID-19 protocols like maintaining physical distancing, wearing of masks and washing hands frequently to prevent from the infection of the virus.
"We have to understand that our battle against COVID-19 will have to continue as long as a vaccine does not come out. I appeal to people to follow the COVID-19 protocols," Khandu said while delivering his Independence Day speech.
He said that the Health department is using 'Triple T' formula of testing, tracing and treating, to curb the pandemic.
"Being a border state, it is our responsibility to provide necessary facilitation to Indian Army, Para-military forces, Border Roads and others in their operations. We partnered with them and volunteered all help including testing for COVID-19," the CM said.
To strengthen the entire healthcare system in a comprehensive manner, Khandu said: "In coming two years, we will upgrade all district hospitals with best equipment and manpower. The amount for this purpose is around Rs 400 crore for two years."
Khandu said that prime minister's decision to announce country-wide lockdown on March 24 provided the necessary time for health system to gear up to face the challenge of COVID-19 pandemic.
"The state government utilized the lockdown time and focused on strengthening health infrastructure. Today, we have 32 District COVID Health Centers (DCHC) with 326 beds, 66 Dedicated COVID Care Centers (DCCC) with 2497 beds, 383 Notified Quarantine Facilities (NQF) with 13,411 bedded capacity and two Dedicated COVID Hospitals (DCH) at TRIHMS and NEIFM at Pasighat. ICUs were created in the district hospitals along with positioning of specialists doctors and life-saving ventilators. The decision to convert MLA apartments into a COVID hospital was a major decision," the CM said in his address.
Later, he flagged off 10 advanced life-saving (ALS) ambulances on the occasion. The life-saving ambulances will be used for delivering emergency services especially during the time of the pandemic.
Following all the necessary COVID-19 norms, the 74th Independence Day was celebrated in all the administrative outposts and district headquarters.
Governor BD Mishra hoisted the national flag at Raj Bhavan in Itanagar. Speaking on the occasion, the governor called upon the people to cooperate with the armed forces and the people in the administration to uphold the hard-earned freedom.
Reminding the people of their fundamental duties, he asked them to contribute to the development process of the nation. He advised them to promote the local economy for the overall growth and development of the nation.