Union minister for textiles Smriti Irani on March 13 said that the Narendra Modi-led government at the Centre was the first to give priority to Assam and the Northeast states.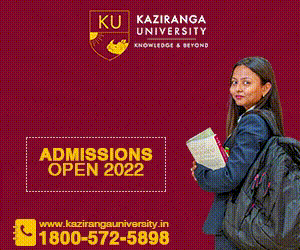 Speaking at an election meeting at Nakachari in Mariani, the BJP leader said that the earlier Congress governments in the state and at the centre were the "most corrupt".
Campaigning on behalf of Mariani BJP candidate Ramani Tanti, Irani highlighted the development initiatives taken by the BJP government at the centre and the state. Smriti Irani spoke about the money that the people had received in their bank accounts through various schemes and scholarships, all the while focusing on the tea tribe community.
Mariani forms a part of Assam's tea belt with all three candidates – Ramani Tanti, Rupjyoti Kurmi of the Congress and Gopal Ghatowar of the Asom Sangrami Gana Mancha in the fray, belonging to the tea tribe community.
Smriti Irani also said that while the daily wage of a tea garden worker had been only Rs 97 during the Congress regime, this was increased to Rs 217 by the BJP government in 2020.
However, the Gauhati High Court has stayed the implementation of daily wage hike, asking the Assam government not to act against the Indian Tea Association and 17 tea companies until a case challenging the notification of the Assam labour department is disposed-off.
The labour department had issued a notification on February 23 to implement the hike in daily wage garden workers.
Smriti Irani listed out the works done by the Modi government regarding various sector in Assam.
She also praised Sarbananda Sonowal and his government in the state for making 120 high schools in the tea tribe populated areas and the development of the state.
Speaking about setting up of AIIMS in Assam, in a veiled attack on former prime minister Manmohan Singh who was a Rajya Sabha MP from Assam, the Union textiles minister asserted that despite tall leaders of the grand old party from Assam went on to become the prime minister of the country, but the state did not witness development. "AIIMS came to Assam only during Narendra Modi's tenure," she added.