The COVID-19 situation in Assam showed alarming signs as more than 826 fresh cases were detected in the state in last 48 hours.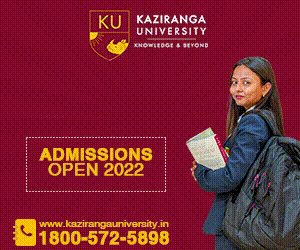 On January 3, the state reported 351 fresh cases of COVID-19 while the number went up to 475 on January 4.
As many as 190 cases were reported on January 4 from Kamrup Metro district which comprises the main city of Guwahati. The number was 164 a day earlier.
Media reports said that 6 international air passengers had tested positive for the infection at the Guwahati airport.
However, there was no confirmation on cases related to the Omicron variant of the viral infection.
A day earlier on January 2, the state reported 156 fresh cases. Of these, a maximum of 78 cases were reported from Kamrup Metro.
Nationwide, India is witnessing a surge in fresh cases of COVID-19 as the Omicron variant is spreading rapidly.
Experts and political leaders are repeatedly asking people to get themselves vaccinated against the viral infection. Like other states, vaccination for the 15-18 age group also began in the Northeast region with nearly 90,000 getting the first jab in Assam on January 3.