A dedicated COVID-19 hospital was inaugurated at the Gauhati Medical College and Hospital (GMCH) campus in Guwahati on May 29.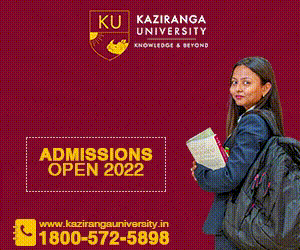 The super-specialty block of the GMCH has been fully converted as a COVID-19 treatment unit.
"Glad that the Rs 150 crore centrally funded, 4-floor-236-bed (186 ward, 50 ICU) super-specialty block at GMCH is functional and fully converted as a COVID-19 treatment unit for now," state Health Minister Himanta Biswa Sarma wrote on Twitter, after inaugurating the hospital, along with his deputy minister Pijush Hazarika.
"The new unit at GMCH is centrally air-conditioned and equipped with 14 Ultraviolet Germicidal Irradiation (UGVI) System, which will help in improving indoor air quality and bacteria management. Each bed has dedicated supply of medical gas," he added.
Talking to reporters at the new hospital, Sarma said after the pandemic is over, the facility will function as a super-specialty hospital.
He said symptomatic patients will be admitted at the dedicated hospital as number of such patients would increase if the state enters the third stage of transmission.
"Our health system is in a confident state now. We have 800 active patients, but there is no panic. Very comfortably we will be able to treat 5,000 patients and not in Guwahati alone. Our infrastructure is spread across the state," the minister added.
The total number of COVID-19 cases in the state stands at 910, out of which 103 have recovered and four have died.