Implementation of the digital method in Assam excise department has enabled to curb corruption to a great extent. Excise minister Parimal Suklabaidya said that 100 percent anomalies could be stopped after the works of the department were shifted to online mode last year.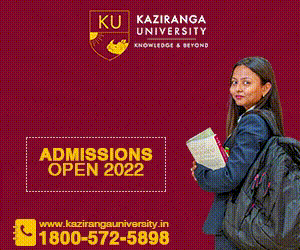 "When the online process was introduced, all kind of illegal dealings completely came to an end. Now, whatever dealings take place, are all transparent. The increase in the revenue collection in spite of the fact that the consumption has shown a decreasing trend, well establish the fact," said Suklabaidya.
More than 2.74 lakh cases of liquor were consumed less by the people in Assam in the current fiscal than the previous year. And on the contrary, the collection of revenue is Rs 900 crore till January 2018 which is around 20 percent more than the previous year. Among this Rs 400 crore were collected from the sales tax.
The revenue collection in Januar of 2017 was Rs 88.06 crore while it went up to Rs 106.02 crore this January.
From April to December in 2016 total consumption of IMFL and country spirit was 54,61,478 cases while in 2017 in the same time period it has been recorded as 51,87,071.
In 2016-17 financial year, the total revenue collection was Rs 966.40 crore.
The minister further said that around 1000 wine shops were closed at the beginning of the current financial year. Even now, more than 300 retail and wholesale units besides bottling plants are yet to be opened.
"Now we have been dealing the issues of certificate and permits through assamexcise.in which has enabled us to clear off the pending works faster than before. Besides, all the illegal activities which were taking place earlier through the offline system, have come to an end," Suklabaidya added.
The fee for the renewal of certificates has also been reduced by 50 percent. Earlier it was Rs 3 lakh annually which is now Rs 1.5 lakh.
Alok Dutta, general secretary of All Assam IMFL Retailers' Association, has welcomed the move of the department terming it less time and energy consuming. "We are happy at the initiative. Now we can peacefully continue doing our business. We have been doing all the formalities sitting from my home which is highly praiseworthy," said Dutta.