A person from Dimapur in Nagaland has tested positive for COVID-19.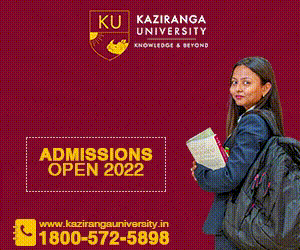 Assam Health Minister Himanta Biswa Sarma late night on April 12 informed that a patient from Dimapur was referred to the Gauhati Medical College and Hospital and was found to be COVID-19 positive.
"A private hospital from Dimapur, Nagaland referred a patient to GMCH after he was found with symptoms of #COVID-19. He has tested positive and is undergoing treatment," Sarma tweeted.
The person, who had reportedly flown in from Kolkata on March 24 to Dimapur and after few days, developed symptoms of COVID-19 and was admitted to a private nursing hospital in Dimapur.
Reports said that Nagaland Health Minister S Pangnyu Phom rushed to the designated COVID-19 Hospital in Dimapur late last night to take firsthand account of the report.
The Nagaland government on April 13 informed that several areas in Dimapur were sealed, including Marwaripatti and Ghorapatty in main city area and Zion Hospital & Research Centre (ZHRC), where the patient was initially admitted.
Official sources in Dimapur said that the police sealed off those areas immediately after the news went viral.
(The story was updated with additional information.)