Senior diplomat Gourangalal Das, from Barpeta in Assam, is set to become India's next envoy to Taiwan.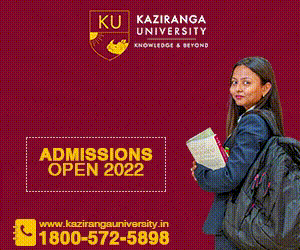 News Agency ANI on July 12 reported that Das, who is currently serving as joint secretary in the Americas division of the Ministry of External Affairs, will be new director general of India-Taipei Association.
The formal announcement, however, is yet to be made. Das will replace Sridharan Madhusudhanan.
Earlier, Das had worked in different capacities in Beijing and Washington besides serving in the office of former Prime Minister Manmohan Singh.
Das belongs to the 1999 batch of the Indian Foreign Service. Das graduated in Economics from St. Stephen's College in Delhi. He did his Master's in Economics from Delhi School of Economics. Das also topped the High School Leaving Certificate (HSLC) examinations in 1991 from Barpeta Government HS School.
"It's confirmed. Gourangalal Das, a 1999 batch IFS officer who had an earlier stint in Beijing, will be India's new envoy to Taiwan. He will be leaving for Taipei tomorrow (July 13). Originally from Assam, Gourangalal is an alumnus from St. Stephen's College, Delhi. Can speak and write Mandarin. For India, Taiwan has become highly important diplomatically because of the recent India-China stand-off at the border," Delhi-based senior journalist Shantanu N Sharma said on Twitter.
The ANI report further said, "Interestingly this important posting is taking place at a time when India and China are in the process of disengagement at LAC after a spell of bitter tension at the Galway Valley in Eastern Ladakh."