In today's day and age, not having a health insurance can prove detrimental for your overall health and financial well-being. A health insurance is a crucial piece of investment that everyone should opt for regardless of their financial standing.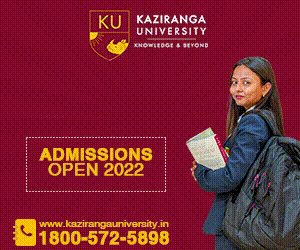 By paying a small yearly premium, you can essentially safeguard yourself and your family from having to run from pillar to post to arrange funds in the unfortunate event of a medical crisis.
As you must already be aware, the cost of healthcare in India is on the upswing and a lot of medical procedures have gone out of the reach of the average middle-class Indian. Therefore, having the best health insurance policy is non-negotiable and you must get insured as soon as possible.
In this article, we will look at a few features of the best health insurance policy options in India and the benefits that you avail once you enroll for such a plan!
Coverage for hospitalization costs
This is a no-brainer. You must be aware of this basic benefit that every health insurance policy offers. The only difference lies in the extent of coverage. Even though you get cashless hospitalization across policies from different insurers, not all of them will cover you for everything. Only the best health insurance policy in India will cover everything without any caps on room rent; cover both consumables and non-consumable, diagnostic charges, doctor's fee, nursing charges, medicines and all the other related costs associated with hospitalization.
Superior network of hospitals
A health insurance policy is only as good as the hospitals it has in its network. The best coverage will almost always have some of the most premium medical institutes within its network, including the best medical facilities near your residence.
So, before you choose a medical insurance policy, always have a thorough look at the number and quality of hospitals on the list to be doubly sure of the policy, and that you will have access to the best medical care should the need arise.
Coverage for critical illness
Coverage for critical illnesses is offered as an addon to the existing health policy by the health coverage. You should only opt for policies that do offer this benefit. Healthcare expenses for treating a critical illness can quickly exhaust your savings.
Moreover, it can put you out of work for a significant amount of time as the time to recuperate from a critical illness is also quite long; therefore, the lump sum amount that you get as part of the deal will help you with treatment and sustenance costs.
Added benefits
These are unique benefits that come bundled with the best health insurance policy, such as access to futuristic treatment options like robotic surgeries and traditional medicine options such as Ayush. You also get added benefits such as daily cash allowance, no-deductibles or caps on room rent, and coverage for consumables etc. which are critical benefits that can save you a lot of money during treatment.
If you are looking for the best health insurance policy in India, be sure to consider well-known insurance providers such as Care Insurance. You should compare the features and benefits of different policies by renowned insurers to ensure you purchase the best health insurance policy in India.
A health insurance policy is something that is best taken early on in life because the earlier you opt for it the less premium you pay for a higher amount of coverage. Waiting will only increase the premium for the same amount of coverage, so it's best to opt-in as soon as you can. The best health insurance policy will not only take care of hospitalization costs but also ensure that even if the inflation keeps increasing at the current rate, you will still have access to the best of healthcare without having to wipe off your life savings!