Leading end-to-end logistics solutions provider, Ecom Express, announced the company's women focussed initiatives on the occasion of International Women's Day on March 8. The company highlighted how it is empowering women across the Northeast to take up leading roles in the logistics sector.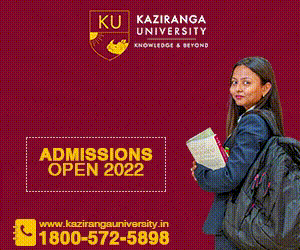 As a new generation tech enabled company, Ecom Express is focussed on encouraging women to build a career in an otherwise male dominated industry. Ecom Express announced some key women-led initiatives for employees across the country.  It includes a dedicated women's 24X7 helpline to address grievances. The helpline will make women employees feel secure about highlighting grievances or any other matters in a safe environment.
Also, the company announced a 'Reignite Programme' which caters to women who were on a sabbatical for any number of years and any given reason, to come back to work at Ecom Express. To ensure a smooth transition, there will be mentoring programs which helps women to quickly assimilate into the organization environment.
"Further, to empower and encourage more women employees across various sites whether at the distribution center, warehouse or hub, the Ecom Express team regularly audits various work sites to help improve existing facilities for female employees and have invested significantly to improve infrastructure across these facilities," stated a release from the company.
"Ecom Express is strongly committed to increase female participation across different functions. At large facilities, the company is targeting a diversity ratio of 50% in the morning batch. Female associates are currently part of the team in last mile delivery and going forward the plan is to open all-women run distribution centres in various parts of the country. The company is also taking steps toward mass hiring of females for supervisory roles," company statement added.
Saurabh Deep Singla, EVP and CHRO at Ecom Express said: "We are proud of the work of our women employees at our Northeast offices, leading distribution centers and hubs, and working as delivery associates, thus proving that women can do any job, through their grit, determination and commitment. At Ecom Express, we are strongly committed to increase diversity at the workplace and have also announced multiple hiring for women supervisor roles, targeting a diversity ratio of 50%."