The seven-member inter-ministerial central team which came to Assam on July 25 to carry out on-the-spot-assessment of damages caused by the recent waves of flood in Assam said that the damages induced by the floods are 'large-scale'.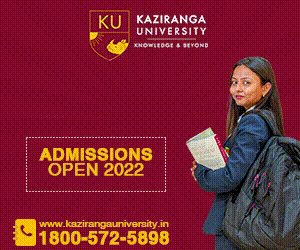 The team, headed by home ministry joint secretary V Shashank Shekhar, met chief minister Sarbanada Sonowal on Friday and apprised him about the findings of their visit.
Shashank Shekhar informed the chief minister that they personally saw the damages and the distress and migration of the flood-hit people. The team observed that the devastation was very profound and large-scale.
He mentioned that the teams were divided into two groups and visited the flood hit Brahmaputra and Barak valley districts. As part of their on-the-spot-assessment, the teams interacted with the affected people and respective district administrations to find out the intensity of damage caused by the flood, Shekhar informed.
Sonowal said that most of the embankments which were constructed as safeguard to rural economy and habitations already outlived their life. He further informed the team that already a proposal was submitted to the Centre to take up 'Prime Minister's Special Programme for Flood and Erosion Control' for developing embankments of the state as road-cum-embankments stretching 5000 km.
Suggesting the team to include the proposal as one of the recommendations in their report, the chief minister said that once the 5000 km stretch is converted into road-cum-embankments, this would help rural people in terms of connectivity and will benefit rural economy as well as tourism. This initiative would also facilitate implementation of PMGSY to connect every village in the state.