NGO Dhriiti, in partnership with the German development agency Deutsche Gesellschaft für Internationale Zusammenarbeit (GIZ) GmbH, has announced the launch of its application for the third batch of Project Her&Now for Northeast India.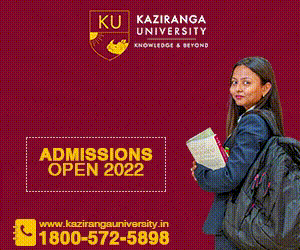 The Her&Now project promotes aspiring and existing women entrepreneurs with incubation programme. Designed as a seven month fully-funded programme, the selected women entrepreneurs are supported to equip themselves to build on their business ideas, grow and scale their ventures.
Launched in October 2019, the project has supported 190 women entrepreneurs from the region through two batches during this period. The 2nd cohort will be graduating in March this year. The support programme for the 3rd and final cohort will commence on April this year.
The Her&Now project, which is a one-of-a-kind gender-sensitised support programmes, provide opportunity to women entrepreneurs to learn from mentors and industry experts through a series of capacity building sessions, one-to-one mentoring and customised support including foundational, market information and application-based learning. The programme provides a platform for women entrepreneurs to connect, network and access support from other entrepreneurs and stakeholders.
Recently, Dhriiti-The Courage Within and GIZ has come together with Rang De, a peer-to-peer lending platform, to provide alternate source of financial accessibility for women entrepreneurs under Her&Now.
"Our support programmes in the Northeast region aim to create an enabling infrastructure for women entrepreneurs. Additionally, we continue to invest in other initiatives that address critical gaps in the system, such as access to finance. We are happy to do our bit towards creating a robust ecosystem for women-led entrepreneurship, in the region," said Ullas Marar, head of project Her&Now, GIZ.
"We have had a wonderful journey for the last two years with 190 inspiring women entrepreneurs from the Northeast region. We have seen the women entrepreneur community grow and support each other. 2020 was a difficult year and Her&Now was able to bring in timely support to keep the women led enterprises alive and thriving. Dhriiti, GIZ and Her&Now are striving to build a robust ecosystem for women entrepreneurs in the region and enable them to access national and global opportunities," said Nidhi Gupta, executive director at Dhriiti – The Courage Within.
GIZ is implementing the project, 'Economic Empowerment of Women Entrepreneurs and Start-ups by Women' in the country under the name of 'Her & Now', on behalf of the German Federal Ministry for Economic Cooperation and Development (BMZ) and in partnership with the Indian Ministry of Skill Development and Entrepreneurship (MoSDE). The objective of the project is to improve the overall framework conditions for women-led businesses in India. The project is being implemented in Rajasthan, Telangana, Maharashtra, Uttar Pradesh and Northeast region. Dhriiti- The Courage Within is the implementation partner for Northeast region.
Sujata Mukhia, Relimai, Sikkim
Her&Now Cohort 2.0 has been an amazing support and motivation for all projects of my travel company – Relimai, and for the 2nd phase of my entrepreneurship journey to build a homestay. Also, the grant has really helped me in procuring tents for Relimai Camping Experience project that I launched in November, 2020. Thankful for instilling the courage within me and for giving the opportunity to connect with amazing women entrepreneurs of our nation.
Lovitoli Sumi, Lovi Twine, Dimapur, Nagaland
It's a great eye opener and worth every second of being part of Her&Now. The guidance provided are tremendous, detailed and incessant.
Daisy Brahma, founder, DB Weaves, Kokrajhar, Assam
Her&Now is an excellent platform for every women entrepreneur to grow and network with amazingly driven people and resources for professional growth. From personal mentoring, hand holding and exposure to different sectors of business, it has led me to gain immense knowledge and support. I feel blessed to have Her&Now and would recommend this programme to all the other women entrepreneurs who would like to grow their business.
Alaka Patowary, founder, JOBHUT, Guwahati
The entire Her&Now programme has been a wonderful experience and I am amazed by the efforts taken by the team for both incubation & acceleration participants. They took care of the minute details in terms of handholding the women entrepreneurs, supporting them to start and grow their business. From banking, accounting, catalogue design, social media, legal aspects, marketing, every topic were covered in the webinars. I thank Her&Now for everything they did for us and wish them more power and success ahead.
Neha Nialang, proprietor, Dalade Foods, West Jaintia Hills district, Meghalaya
Being part of Her&Now cohort has been a turning point in my life as an entrepreneur. I had no idea of how to scale up the business or meaning of the terms which I am so familiar with right now. Her&Now did a great job in actually nurturing and moulding each and every incubatees according to their own needs. No matter how small the problem is, we get the response with no delay. My business has scaled up a lot throughout the months all due to the mentoring, support and the guidance that the program offered for us. It has been an honour being accepted in this cohort. I strongly recommend any venture that are in need of anything to apply and be a part of the support system.
Komna Moidam, founder, H.O.P.E Foundation, Arunachal Pradesh
Her&Now is not only an essential Incubation Program but an oasis for women empowerment; a key to unlocking the huge potential for women entrepreneurs of the North East toward self-sustenance and growth. It has built promising entrepreneurs under its banner.
Kshetrimayum Vedmani Devi, founder, VedamAgro, Manipur
GIZ's Her&Now acceleration program by Dhriiti –The Courage Within is super useful in optimising our enterprise's business plan and has given us the insights, necessary to make better business decisions. I would recommend Her&Now program to all the social entrepreneurs as well as other promising women entrepreneurs whose venture gives societal impact in the community development.