Swathi, who was regarded probably the oldest living tiger in India, died in the early hours on Sunday. Swathi, the Royal Bengal Tigress who has been kept in Assam State Zoo was 20 years and six months old at the time of her demise.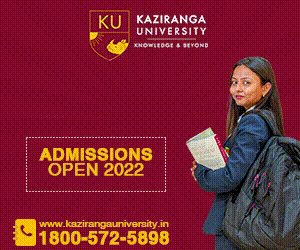 Zoo DFO Tejas Mariswamy said that Swathi died of old-age related illness.
"Swathi passed away at around 2 am on Sunday. She was suffering from old-age related illness," said Tejas.
Swathi, who was born in Mysore in 1997, has given birth to 11 cubs which are in different zoos across the country now.
Swathi was brought to Assam Zoo in 2005 and ever since her arrival, the majestic Royal Bengal Tigress had given birth to six cubs. And out of these six, three cubs have been exchanged with Jamshedpur Tata Zoological park, two are in Raipur Zoo and another one is here. Swathi's two other male cubs Lachit and Silarai died here.
Swathi is 20 years and six months old which is regarded exceptional case of lifespan of the tigers. Before her death, the zoo authorities needed to take extra care. Symptoms of senility, corneal opacity, weight-loss and muscular atrophy among others were visible in Swathi. Just a few days back, The News Mill did a feature on Swathi – about her health and the zoo authorities' willingness to celebrate her next birthday in a grand manner.
In captivity the big cat lives up to 18 years and in wild it survives up to maximum 15 years.
In 2014, Guddu, a Royal Bengal Tiger died at the age of 26 at Kanpur Zoo which was regarded as the oldest so far.