The elections to the Itanagar Municipal Corporation (IMC) in Arunachal Pradesh witnessed a fractured mandate, with the ruling BJP emerging as the single largest party by winning 10 out of 20 wards, falling one short from getting majority, authorities said on December 26.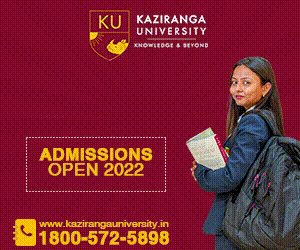 However, the BJP swept the Pasighat Municipal Council (PMC) polls by bagging six of the eight seats.
It may be mentioned that the saffron party had earlier won five out of 20 Itanagar Municipal Corporation wards uncontested.
Janata Dal (United), the new entrant in the civic body polls, put up an impressive show by bagging nine seats.
Congress failed to open account in Itanagar Municipal Corporation polls
One seat went to the National People's Party (NPP), while, Congress failed to open its count.
Phassang, who contested from ward no. 17 won by a margin of 1,460 votes, defeating Congress' Dugi Johny.
JD(U)'s Tagung from ward no. 8 won by a margin of 175 votes.
In Pasighat Municipal Council (IMC) elections, Congress managed to win two seats. Congress nominee Mumcy Dupak won from ward no. 7, defeating her lone rival from the BJP Sobo Pertin by only two votes.
Among the prominent winners in the PMC is former chief municipal councillor Kaling Doruk of the BJP.
In Itanagar Municipal Corporation, seven out of the 20 newly elected corporators are females, while in PMC five out of eight seats went to women.
Elections to the two civic bodies were held simultaneously along with elections to the panchayats on December 22.
In the panchayat elections, out of 242 Zilla Parsihad seats, results of 138 seats (including that of unopposed ones) have come till the filing of this report wherein the saffron party secured 122 seats, followed by independents seven, NPP five and JD (U) and People's Party of Arunachal (PPA) two each, State Election Commission (SEC) secretary Nyali Ete told reporters in Itanagar on December 26 evening.