Meghalaya Governor Tathagata Roy has said that India could resort to the infamous Tiananmen Square massacre to handle the riots in parts of New Delhi.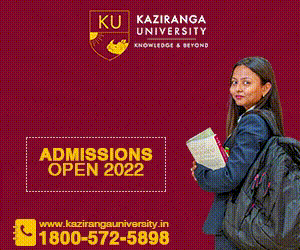 "Remember Tiananmen Square, Beijing in 1988 (sic)? And how Deng Xiaoping handled it? Perhaps there is a lesson there on how to handle the engineered disturbances of NE Delhi! I'm sure all comrades will agree!" Roy tweeted on Wednesday. He later deleted the tweet.
The governor was referring to the 1989 students-led pro-democracy protests which was cracked down by the Chinese army, leading to the death of 300 people.
"Of course! Deng rescued China from the murderous cult of Maoism and took it to today's dizzy heights! Remembering some of his quotes: 'It is glorious to be rich'! 'I don't care whether a cat is black or white so long as it can catch mice," the governor responded to a tweet.
Roy, who describes himself as a "Right-wing socio-political thinker and writer", later, deleted his tweet on Tiananmen and Xiaoping.
"I do not elucidate on my tweet so what is contained in the tweet it is there. I am not going to elucidate on it," he told reporters when asked if he still stand with his tweet.
However, he claimed, "the timing of the riot in North East Delhi was clearly designed to coincide with the visit of President of United States of America, Donald Trump and why particularly in Delhi in order to draw the attention of President Trump."
"In fact, I must congratulate President Trump on the question that he chooses not to interfere in what India's internal affairs and he did not comment in any of these things," he told reporters.
Asked what is the best way to calm the situation in turbulent North East Delhi, the governor said, "Bring calm, bring sense, proper perception of the different steps that the central government has taken."
Asked if it was an intelligence failure that could have prevented the riot, Roy said, "That is always said when there is any disturbance. If your intelligence has been so perfect all over the world then there would be no disturbances. Whenever there is a disturbance, one will always say that intelligence has failed. Intelligence has its own limitation…they go and try to pick up bits of information from here there, from some pan shop, tea stall and then they try to put it together but it is never perfect."
On Thursday, the governor took on Democrat and US presidential candidate Bernie Sanders for tweeting on "widespread anti-Muslim violence" in India. Claiming the violence claimed more Hindu than Muslim lives, he tweeted: "Next Bernie Sanders is going to say most victims of 9/11 were Muslims! The first victim was a policeman called Ratan Lal-can't he distinguish a Muslim name from a non-Muslim one? God help US if he gets elected President. And God help Vermont anyway!"