Normal life was disrupted in Itanagar Capital Complex on January 13 owing to a 36-hour capital bandh call given by the All Nyishi Youth Association (ANYA) demanding chief minister Pema Khandu's resignation accusing him of indulging in corruption.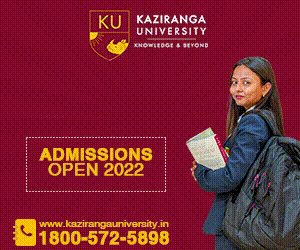 With mobile internet services remaining suspended for the past 24 hours, normal functioning of the local media houses, including the regional news unit of All India Radio, Itanagar, has been affected, informed sources said.
The bandh that started at 5 am in the morning on January 13 has been peaceful so far as there was no report of any untoward incident from any part of the capital region, police said.
"The overall law and order situation in the capital is peaceful so far. There is no report of any untoward incident. We are on the ground and preparing for the night," Itanagar Capital Complex superintendent of police Jimmy Chiram said.
The SP said that more than 30 people have been detained as a preventive measure.
Earlier, he had said: "Heavy security has been deployed at vital installations of the Itanagar Capital Region. Top officials from the police and civil administration are on the ground to oversee the situation."
Shops, markets and other commercial establishments kept their shutters down in response to the band call by ANYA. With schools already shut due to COVID-19 curbs from January 12 onwards, post offices and banking institutions remained closed during the day.
All types of vehicular traffic, excepting those with police and magistrates on duty, were off the roads, giving the capital streets a deserted look.
Prior to the start of the bandh, the Arunachal Pradesh government had ordered temporary suspension of mobile internet services for 48 hours, starting 5 pm on January 12 as a precautionary measure.
Refuting ANYA's allegation against the CM, state home minister and government spokesperson Bamang Felix termed it "vague and baseless".