Four men convicted for the 2012 Nirbhaya gang-rape and murder case were executed early Friday morning at Tihar jail in Delhi.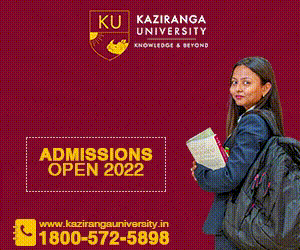 Mukesh (31), Pawan Gupta (24), Vinay Sharma (25) and Akshay Kumar Singh (33) were hanged at 5:30 am, Delhi Prisons DG Sandeep Goel confirmed.
Minutes after the hanging, Asha Devi, the victim's mother told mediapersons, "Our wait for justice was painful and agonizing but we finally got it".
"I hugged my daughter's photo," she added. "The beasts have been hanged."
According to reports, posters reading "thanks to judiciary" and "the morning of justice" were seen outside the jail premises.
A huge crowd assembled outside the jail and distributed sweets raising slogans of 'Nirbhaya zindabad' and 'live long Nirbhaya'.
The hangings were carried out as per the guidelines prescribed under the Delhi Prison Rules, 2018, reports said. As per the prison rules, all four prisoners were first marched to the scaffold with their hands tied behind their back. Their faces were covered just before they entered the gallows enclosures.
The jail superintendent, district magistrate and medical officer were also present at the venue where the executions took place.
Ahead of their hanging, their counsel's last attempt to delay the execution failed when a three-judge bench of Supreme Court comprising Justice R Banumathi, Justice Ashok Bhushan and Justice AS Bopanna nixed their plea early on March 20.
The counsel had approached the Delhi High Court as well on Thursday challenging the trial court order declining to stay their execution but failed to get a respite.
The entire nation was shaken on December 16, 2012, when a 23-year-old paramedic was brutally ganged -raped by the convicts in a moving bus. Tens of thousands of people took to the streets, putting pressure on the then UPA government to act swiftly.
The victim was rushed to Safdarjung Hospital, after being spotted by passerby on National Highway 8 near Mahipalpur flyover. The girl was later airlifted to a hospital in Singapore, where she died.
Massive protests nationwide and public pressure led to the passing of the Criminal Law (Amendment) Act in 2013 which widened the definition of rape and made punishment more stringent.
While one of the six accused Ram Singh, the bus driver, was found hanging in his cell in Tihar jail on March 11, 2013, another, a juvenile was sent to probation for three years by the Juvenile Justice Board.