Larsing Ming Sawyan, the vice president of All India Football Federation (AIFF) who is also the chairman of AIFF development committee, on Sunday delivered the Pulin Das Memorial lecture on the 'Future of India Football' in Guwahati.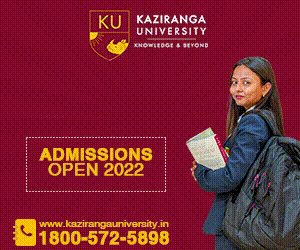 Pulin Das was a pioneer sports organizer, one of the first specialized sports writers, a versatile sportsman and founding secretary of the Assam Cricket Association. He passed away in 2014 at the age of 96.
The Assam Sports Journalist Association (ASJA) has been organizing a lecture series after the demise of Pulin Das.
Ming, who also owns Shillong Lajong FC, spoke on Indian football's past and future prospects. He advocated for the clubs' role in nurturing young talents for the national team.
"If we see the global trend, the clubs have played a major role in building the national teams in some of the top football playing nations. Most of the players of Spain's national team are the product of Barcelona FC and Real Madrid's youth foundation which have won the world up. The same thing is with the German national team," said Ming.
Though he rued at the Indian scenario, Ming expressed his hope that in the next five years of time, Indian football will head towards the right direction.
"As far as India is concerned, we don't have clubs developing talents and we need to see that happening and going forward. Essentially, the responsibility of developing talents should be on the professional clubs. So, we need to create professional clubs to develop talents and that is missing in India," he added.
Ming further said that the faster it happens, it's better for Indian football. "And that is the most important developmental aspect of Indian football," he asserted.
On the AIFF's 'Baby League', Ming said that this is the best way to spot talents at an young age and nurture them accordingly to make them better players.
"This is very easy to conduct. The talents can be spotted among the kids in the age group of six to 12 years during the baby leagues and easily they can be trained properly," he added.
Ming's Shillong Lajong FC has become one of the country's fastest growing clubs and biggest in terms of fan-base after East Bengal and Mohun Bagan. Besides the two Kolkata giants, Lajong is the only team to be able to sustain itself by competing in every I-league season since 2011.