The organizers of one of the largest music festival in the Northeast region Bacardi NH7 Weekender, on August 24 started revealing the artists line up for the upcoming season.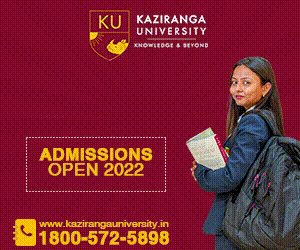 The Meghalaya edition of the festival, on October 27-28, will witness acts by  guitar virtuoso Steve Vai, Karsh Kale Collective, Faridkot, Mosko, Kamakshi Khanna Collective, Avora Records, Bhayanak Maut, Dewdrops, Dualist Inquiry, Hriday Gattani, Indian Ocean, Lateral, Paul Dempsey, Tali Angh, The Local Train, Yesterdrive and Zygnema among others.
"The line-up is one of the most important aspects to the festival. Fans come to the festival for the experience and the artists they love, but leave the festival grounds having discovered new favourites at the festival. Over the last three years, 70% of the artists have played at the festival for the first time. That's something we're always on the lookout for – new talent, new music," said Vijay Nair, CEO of Only Much Louder, the organisers of the festival.
Passes for the two-day festival were already available with pre-sale tickets getting sold out within minutes of the opening.
This will be the third season of the festival in Meghalaya while Pune will play host to the festival for the eighth time from December 8-10.
With 5 stages, over hundred artists and that unique festival vibe, Bacardi NH7 Weekender has grown to be one of the most loved festivals across the country and has rightfully earned the moniker of being the happiest music festival in India.