Manipur chief minister N Biren Singh said that the state government had been fulfilling its commitment to work for the welfare of the people since its formation and the recent byelection result had shown the people's faith in the government.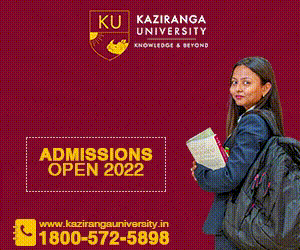 The chief minister was addressing a press briefing in Imphal on November 12.
He informed that the state government had recently introduced two schemes – namely Leave Travel Concession (LTC) cash voucher and Special Festival Advance Scheme – to stimulate consumer spending in the state along the line of the schemes announced by the Union government October 12.
Under the Special Festival Advance Scheme, all the government employees will get an interest free advance of Rs 10,000 in the form of a pre-paid card.
The scheme also covers VDF personnel, home guard volunteers, autonomous district council employees and employees of bodies receiving grant-in-aid, he added.
Biren Singh on COVID-19 situation
Regarding chances of spread of COVID-19 due to recent byelection in some assembly constituencies, the chief minister said that surveillance teams would be sent to the constituencies where byelection was conducted recently through which persons showing symptoms could be identified and testing could be done. Biren Singh also appealed to the public to strictly comply with the Standard Operating Procedures issued by the government to contain the spread of COVID-19.
Four-lane RCC bridge over Irang river
The chief minister also informed that the central government had sanctioned approval for construction of four-lane RCC bridge over Irang river and the foundation for the same bridge would be laid soon. He also added that big machineries had been sent to pull up the bailey bridge which had recently slipped into the Irang river.
Oil Palm Project launch
Biren Singh also launched the Oil Palm Project, Manipur through video conferencing. The project is taken up under the Department of Agriculture, Manipur.
He congratulated the sub-committee on oil palm for successfully taking up the new project. He added that the project had been taken up under the national mission on oil seed and palm oil which aims to make India self-sufficient in edible oils and even export to other countries.
Stating that oil palm cultivation is suitable in warmer region, the chief minister informed that the government had started the project after identifying suitable areas for its cultivation and the government had identified areas in Chandel, Churanchandpur, Imphal West, Bishnupur, Ukhrul and Thoubal districts.
The oil palm cultivation could be an alternative to jhum cultivation and poppy cultivation as oil palm is the highest vegetable oil yielding perennial crop with an effective income generation to farmers and beneficial to the environment as well, he added.