Following the announcement by the Election Commission of India regarding the schedule for 12th general elections to the Manipur Legislative Assembly on January 8, the chief electoral officer (CEO) of Manipur, Rajesh Agrawal informed that the model code of conduct has come into effect immediately and will be applicable across the state.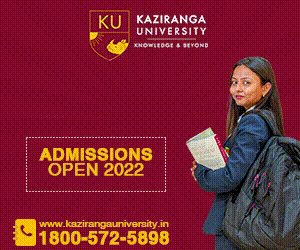 Rajesh Agrawal was addressing the media during a press conference held on January 8 at the office of the CEO, Manipur, Lamphelpat in Imphal.
All intending candidates, political parties, the state and the Union governments and all stakeholders are, therefore, urged to comply strictly with the model code of conduct with immediate effect till the election process is completed, he asserted.
Elections in Manipur will be held in two phases – on February 27 and March 3. Counting of votes will be done on March 10.
In the first phase, assembly constituencies going for polls are 1-Khundrakpam, 2-Heingang, 3-Khurai, 4-Khetrigao, 5-Thongju, 6-Keirao, 7-Andro, 8-Lamlai, 9-Thangmeiband, 10-Uripok, 11-Sagolband, 12-Keisamthong, 13-Singjamei, 14-Yaiskul, 15 Wangkhei, 16-Sekmai (SC), 17-Lamsang, 18-Konthoujam, 19-Patsoi, 20-Langthabal, 21- Naoria Pakhanglakpa, 22-Wangoi, 23-Mayang Imphal, 24-Nambol, 25-Oinam, 26-Bishenpur, 27-Moirang, 28-Thanga, 29-Kumbi, 46-Saikul (ST), 50-Kangpokpi, 51-Saitu (ST), 55- Tipaimukh(ST), 56-Thanlon(ST), 57-Henglep(ST), 58 Churachandpur (ST), 59-Saikot(ST), and 60-Singhat(ST).
In the second phase, assembly constituencies going for polls are 30-Lilong, 31-Thoubal, 32-Wangkhem, 33-Heirok, 34-Wangjing Tentha, 35-Khangabok, 36- Wabgai, 37-Kakching, 38-Hiyanglam, 39-Sugnoo, 40-Jiribam, 41-Chandel (ST), 42- Tengnoupal (ST), 43-Phungyar (ST), 44-Ukhrul (ST), 45-Chingai (ST), 47-Karong (ST), 48-Mao (ST), 49-Tadubi (ST),52-Tamei (ST), 53-Tamenglong (ST) and 54-Nungba (ST).
The CEO then stated that "silence period" has been extended from 48 hours to 72 hours from the close of poll. Maximum number of star campaigners for recognized parties has been restricted to 30 instead of 40. For unrecognized parties, it has been restricted to 15 instead of 20. The ECI has also directed that no physical meeting, roadshow, procession, cycle/bike/vehicle rally will be allowed till January 15.
The Election Commission of India has also come up with "broad guidelines for conduct of general election/bye election during COVID-19". The number of persons to accompany a candidate during nomination has been restricted to only two. The number of vehicles allowed to enter the premises of RO is also restricted to two. Maximum numbers of persons allowed for door-to-door campaign is only five including the candidate. All political parties/candidates shall comply with COVID SOPs while campaigning and during the poll.
The CEO, Manipur and district functionaries are committed to comply with the guidelines on COVID issued by ECI and state authorities in letter and spirit. Necessary arrangements are being made to ensure a COVID safe election. All polling stations will be sanitised one day before poll. Adequate facilities for hand wash, proper marking, social distancing norms, thermal scanners shall be ensured, the election official said.