Manipuri defender Bikash Yumnam became the first Indian to make The Guardian's 'Next Generation' list – a selection of the best young footballers from across the globe, published annually by the English newspaper.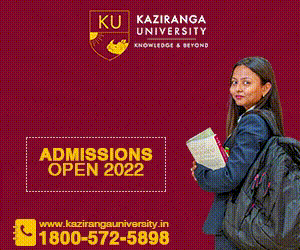 The list, run from 2014, has featured some of the most exciting talent in world football, and Yumnam now finds himself in elite company.
The 17-year-old centre-back first hit international spotlight about five weeks ago through a 40-second Instagram clip, filmed during last season's I-League, showcased a rather unique talent of his: long throws.
"I'm both happy and surprised but I'm also realistic. I'm still at the start of my career. There's still a very long way for me to go. They aren't saying I've reached the top level, they only say I have the potential to get to the top level," Yumnam was quoted as saying by ESPN after the development.
The Punjab FC central defender has been placed along with players from Manchester City, PSG, Real Madrid Arsenal, Juventus and Bayern Munich among others which was published on October 8.
"…Composed on the ball, a great reader of the game, and capable of excellent, fast, long throw-ins, the teenager has already been earmarked for a quick progression to the full international side," The Guardian mentioned about Bikash Yumnam.
Ranjit Bajaj, owner of Punjab FC, expressed his joy at the development on Twitter.
"Next Generation 2020: 60 of the best young talents in world football…Can't believe…my BIKASH YUMNAM is the only Indian player named in this very prestigious list…WOW-kudos to my coaches," Bajaj tweeted.
Yumnam's abilities have made him an integral part of the Indian age group teams. He was one of the standouts for India at the 2018 U-18 Asian Championships where his consistency in the back line was considered critical in India maintaining a clean sheet in the group stage and reaching the quarterfinals of the competition.
The throw-in has been Bikash Yumnam's USP. It has been built over four years with consistent training.
"Every day after the team finished, he would train for another half an hour just on that. We worked on his upper body strength. We even made him work with a throwing coach. His throwing is so good that anywhere in the opposition half is like a corner for me. He could get the ball into the danger from the mid-line!" Bajaj told ESPN in an interview.