Meghalaya Chief Minister Conrad Sangma is expected to hold talks with his Assam counterpart Sarbananda Sonowal on the boundary dispute sometime in the last week of March following the border skirmishes at Umwali area of Langpih.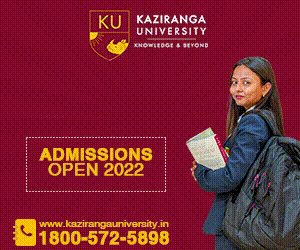 Leader of Opposition in the Meghalaya Assembly, Mukul Sangma said that both the state governments should be responsive to the prevailing situation and engage in bilateral discussion to ultimately find a solution.
The proposed talks, which is likely to be held after the Meghalaya budget session culminates on March 26, is significant in the wake of the growing tension in Langpih, one of the disputed areas between the two neighbouring states.
"I have spoken to Sonowal for a couple of times. I have informed him about different situations that took place and mentioned again that the status quo should be maintained and he (Sonowal) also stressed on the point that it is important that the two of us meet," Conrad said.
"He (Sonowal) has also expressed his desire to meet at the earliest. We are having the budget session that is going to come up very soon, so the meeting is expected to take place after the budget session," he added.
On the recent border skirmishes at Umwali area of Langpih in West Khasi Hills area, Sangma said that the situation in the area now is under control. "… but of course, there is tension because it is a sensitive issue. But let me assure the people in the area as well as the state as a whole that the state government including myself and the home minister, we have been on this continuously for the past few days and watching and monitoring the situation almost on an hourly basis," Conrad said.
The last time the chief ministers of both the states met on the issue was on April 1, 2017, when the then Meghalaya Chief Minister Mukul Sangma met his Assam counterpart Sonowal in Guwahati. "It may be difficult to find an immediate solution but then that engagement must be there and refresh what has been agreed upon in the past," Mukul said.
Alleging that Assam is "not committed" to resolve the vexed boundary dispute, the Leader of Opposition in Meghalaya Assembly, said, " The documents we submitted in 2012 to reinforce our claim to the areas of difference are very strong. It took time for the state government then to compile all those material to document. Assam government did not want Government of India to mediate but want mutual agreement on the issue."
The veteran Congress leader said that he had also urged his counterpart in Assam to involve all political parties to resolve this vexed issue.
Langpih a disputed area between the two states, is about 140 km from Shillong and 60 km from Guwahati.