Meghalaya chief minister Conrad Sangma on January 3 appealed to all eligible citizens to get themselves vaccinated to prevent the outbreak of the Omicron variant of the COVID-19 pandemic.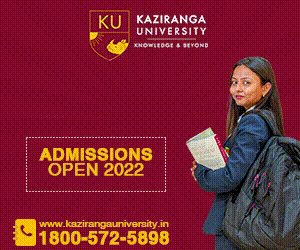 Addressing media persons, Sangma said that there is enough evidence to show that nations that have more vaccination (coverage) have lesser hospitalization rates in the Omicron variant cases also.
"Therefore, once again we urge those who have not taken the vaccination to please do take the vaccination as it is the only way to ensure that you will be kept safe," he asserted.
"Lots of people have doubts that even after vaccination they get COVID-19 but the important point is that it has saved lives so one may become positive but it will not lead to hospitalization is the important message that I would like to give to the people of the state," he further added.
Stating that the challenges are multiple in as far as vaccination drive is concerned, Sangma said no doubt there is large hesitancy in people's minds regarding vaccination.
Moreover, the number of cases going down has also made people complacent, they feel that it is not there anymore," he added.
Sangma also informed that the state government had conducted a study with regards to the different countries on how the vaccination has been in the US, in the UK and other nations in Europe adding "we have seen the comparison between vaccination versus hospitalization rate and clearly the reflection and results are that vaccination is helping."
In view of this, Sangma said the state government has decided to continue to push the vaccination drive in the state.
"We have asked the deputy commissioners to continue with the mission mode and election mode form of vaccination," he added.
He further informed that deputy chief minister Prestone Tynsong has also launched the vaccination drive for the age group of 15 to 18 years in Shillong.
The chief minister said that the booster dose is currently meant for the 60 plus.
Meghalaya government on January 3 announced stricter restrictions in view of the COVID-19 spread across the country.