Meghalaya Chief Minister Conrad Sangma met Home Minister Amit Shah and informed him about the resolution adopted by the Meghalaya assembly to implement Inner Line Permit (ILP) regime in the state following the implementation of Citizenship (Amendment) Act.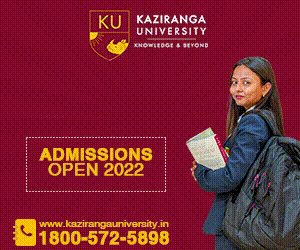 "He (Shah) was very positive and assured that he will meet the delegation and he will be sending an official intimation to us right after the Delhi elections are over," Sangma said after meeting the home minister on January 30.
The Meghalaya assembly had on December 19, 2019 last unanimously passed a resolution urging the union government to implement ILP under the Eastern Bengal Frontier Regulation, 1873, in the state.
Sangma said that he also informed the home minister that a delegation from Meghalaya would like to meet him and I expressed the requirement and desire to implement ILP.
Days after the passage of the CAA in the parliament, Sangma had led a delegation of the ruling members of Meghalaya Democratic Alliance to Shah and demanded the implementation of the ILP in the state.
Several pressures groups, including the powerful Khasi Students' Union (KSU) have also demanded the implementation of the ILP in the state.
The ILP regime was extended to Manipur on December 11 with President Ram Nath Kovind signing the order. Mizoram, Nagaland and Arunachal Pradesh have already been under the ILP regime for several decades.
The KSU, which has been demanding for implementation of ILP in the state, is firmed to intensify its agitation to mount pressure on the government to implement the permit system to prevent suspected illegal Bangladesh immigrants entering the State.
"If the Central government can give ILP to the state of Manipur why not us," KSU president, Lambokstarwell Marngar asked.
During the meeting, the CM also discussed on the overall law and order situation in the State and the different economic issues.
"We spoke about the various projects that we are taking up in a large scale including the projects for the National Games I mentioned about the Social Justice Ministry's Project that is pending with the Cabinet and he assured that he will take up the matter with Prime Minister (Narendra Modi) also," Sangma said.