Meghalaya chief minister Conrad Sangma and minister-in-charge public health engineering (PHE) Renikton Lyngdoh Tongkhar have on January 11 categorically rubbished report alleging that the Centre has decided to stop projects under the Jal Jeevan Mission (JJM) in Meghalaya.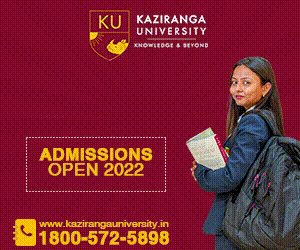 "There has been no stoppage of works under the JJM by Government of India," Sangma told journalists while expressing concern over "baseless articles published without any fact-finding"
He said the concerned media house has apologized and assured to come up with correct articles on the matter.
Stating that works under JJM are going in full swing, Sangma said: "Within a year and a half we have covered almost 2 lakh plus houses where almost 10 lakh individuals have benefited under the scheme and the team is working overtime to meet our targets."
Expressing similar concerns, Tongkhar said that such a report alleging that the Centre has stopped projects under JJM in Meghalaya has misled many people.
"In fact, I got calls from many contractors saying we do not have the courage to continue with the work after seeing (the report). I request the (media house concerned) to take back the statement as there are no facts in it," he said.
The minister further informed that no letter was received from the Government of India on such a move to stop the JJM in the state.
"Do you think before ordering to stop how many letters of warning they should have issued to the state government? They should have called us for an explanation or issue show cause notices," he said.
Stating that Meghalaya had recently received a bonus from the Centre for its performance under the JJM, Tongkhar said: "The works under JJM are very good in Meghalaya compared to other states even though we are not on top but we are not at the bottom also. We are performing very well."
He further informed that at the beginning the state had only 4,550 households with water connections but now the state has almost 1.98 lakh households connected with water taps in over 1,200 villages.
The department is targeting to provide water connection to over 5.89 households in rural areas of the state within December, this year.
The Government of India has sanctioned funds amounting to Rs 2,800 crore to Rs 3,000 crore for the implementation of the JJM in Meghalaya.
"Therefore, I appeal to the people of Meghalaya not to be misguided by such kinds of statements," he said adding: "I request all people involved in this project – the officers, the contractors, who are doing good works let us not be discouraged by such kind of statement but let us all work together and ensure we can give water to each and every households as we targeted by the end of this year itself."
The minister said: "We are still on the mission to complete (within December this year) but if we cannot, we will try to the maximum to complete to give water to each and every household."
He further expressed confidence that the progress of works under the JJM will see a big jump in this season.